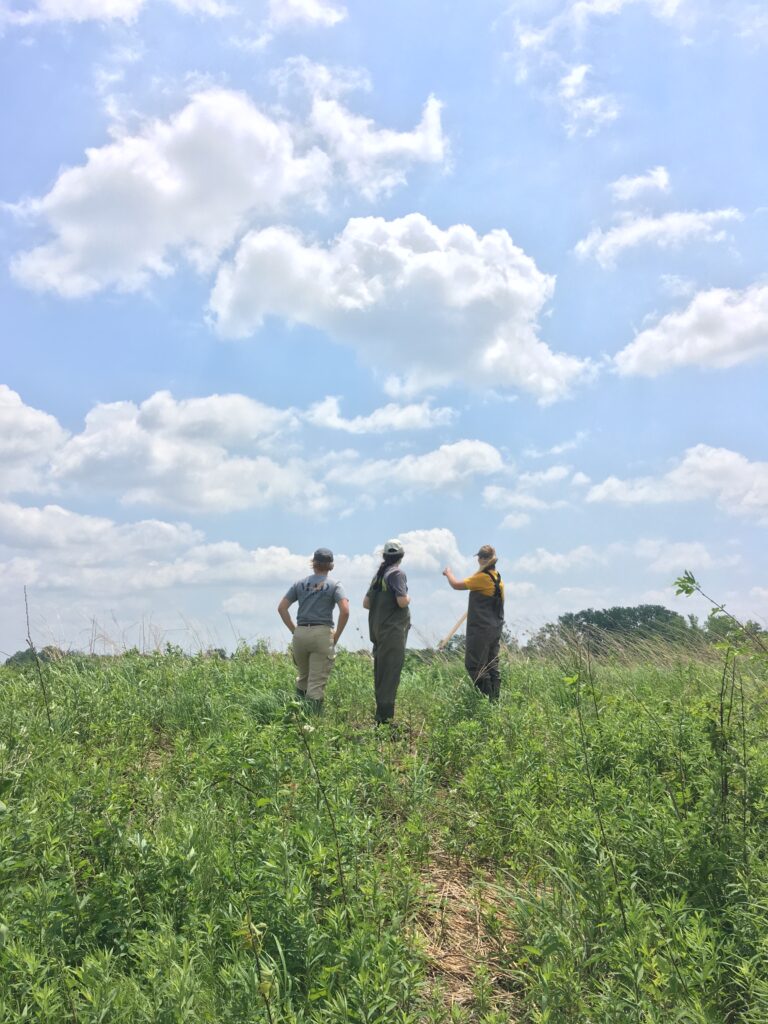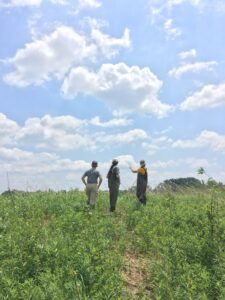 Land Stewardship Services
Invasive Species Management
MAD Scientist Associates can help you reach your Land Stewardship goals by managing invasive plant species across a variety of ecosystems.  Our Conservation staff members are trained in native and invasive plant identification, and can:
• Survey and map plant populations
• Create comprehensive Land Management Plans
• Recommend and implement the Best Management Practices for your site
The Best Management Practices that we employ are based on the growing body of invasive species biology literature, our personal observations, and our experience with what works best in the state of Ohio.  These practices follow integrated pest management strategies – using cultural, mechanical, and chemical methods that result in the most effective and environmentally friendly treatments.  When chemical applications are necessary, MAD will deploy commercial applicators licensed in the following areas, as appropriate:
• Forest Pest Control
• Aquatic Pest Control
• Industrial Vegetation
• Ornamental Pest/Weed Control.
MAD can also provide follow-up monitoring services as well as recommend and install native plants and seeds in natural areas that were previously occupied by invasive species.
Prescribed Fire
Fire was once a regular component of the landscape in Ohio, and many of our native ecosystems have adapted to thrive under semi-regular fire occurrences.  When prairies, savannahs, and certain wetlands go unburned for long periods, non-native plants and successional species can colonize those areas, degrading the landscape and reducing biodiversity.  By introducing fire to these areas, we begin to restore the area to its natural state.
MAD has an Ohio Prescribed Fire Manager (Burn Boss) and several Wildland Firefighter-trained staff members.  We are proud to now offer prescribed fire services among our repertoire of habitat restoration tools.  Our experienced team can:
• Assess and map potential burn sites
• Apply for prescribed fire permits and permissions
• Create burn breaks
• Implement controlled burns across the landscape