Our Team
Don't you want a team that works like MAD?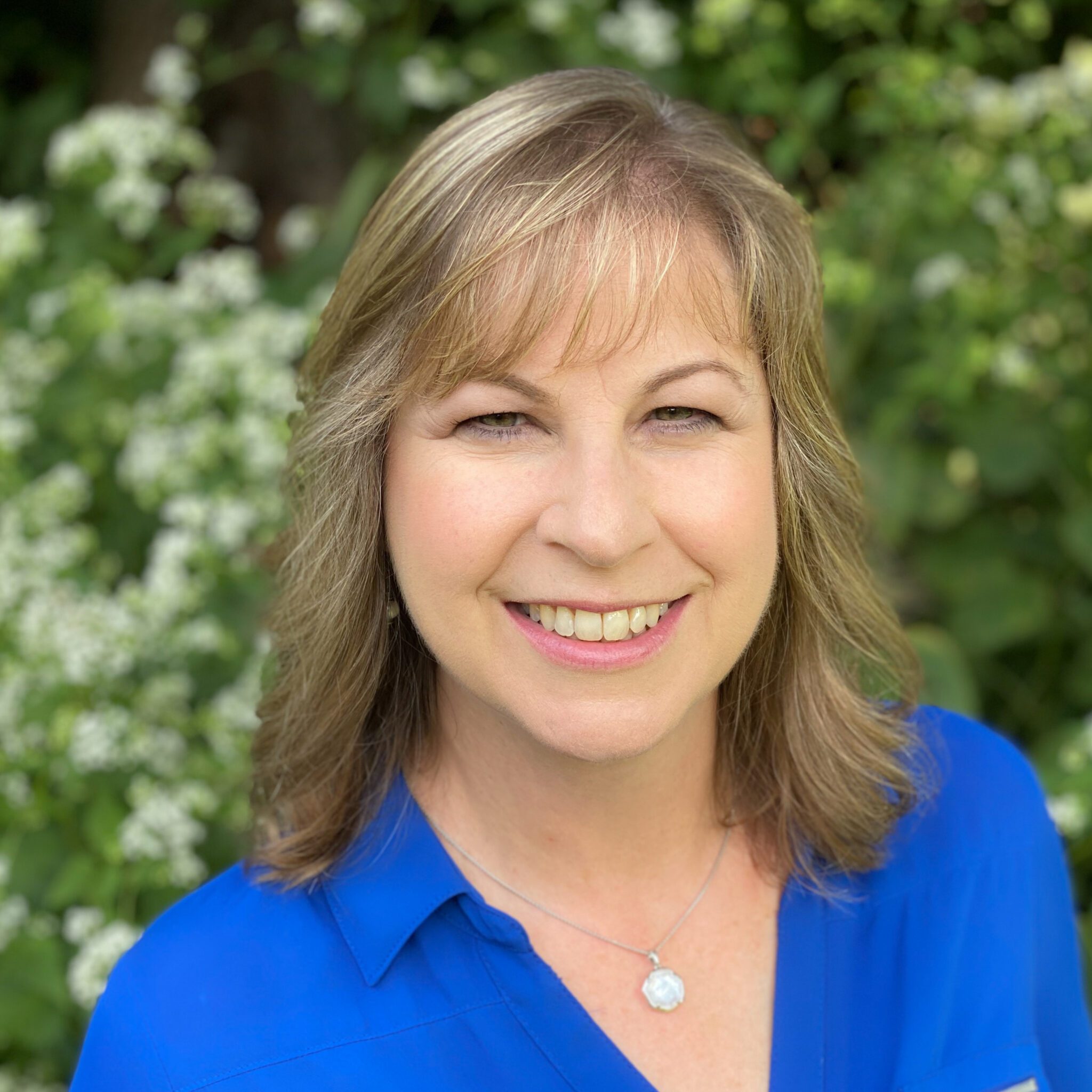 Christine Dilley, MBA
CEO
As CEO, Christine manages and directs MAD Scientist Associates, LLC.  Prior to joining MAD was a seven-year career at Battelle in the world of scientific consulting — building relationships with clients, promoting company capabilities, proposal development, research, and project reporting.  In 2003, she joined MAD when Mark Dilley, the founder and then sole proprietor, became too busy with field and project work to manage and grow the business.  Christine also oversees compliance management related to federal, state, and municipal contracts and has completed ODOT's Managing the Transportation and Environmental Project Development (NEPA) Training.  As majoriity owner, she holds EDGE, WBE, and WOSB certifications.  Her B.S. degree was earned at The Ohio State University and her MBA at Franklin University.  She currently serves as Vice President of Corporate Partners on the NAWBO Columbus Board of Directors. Additionally, Christine is a co-owner of Scioto Gardens Nursery.  Ext. 11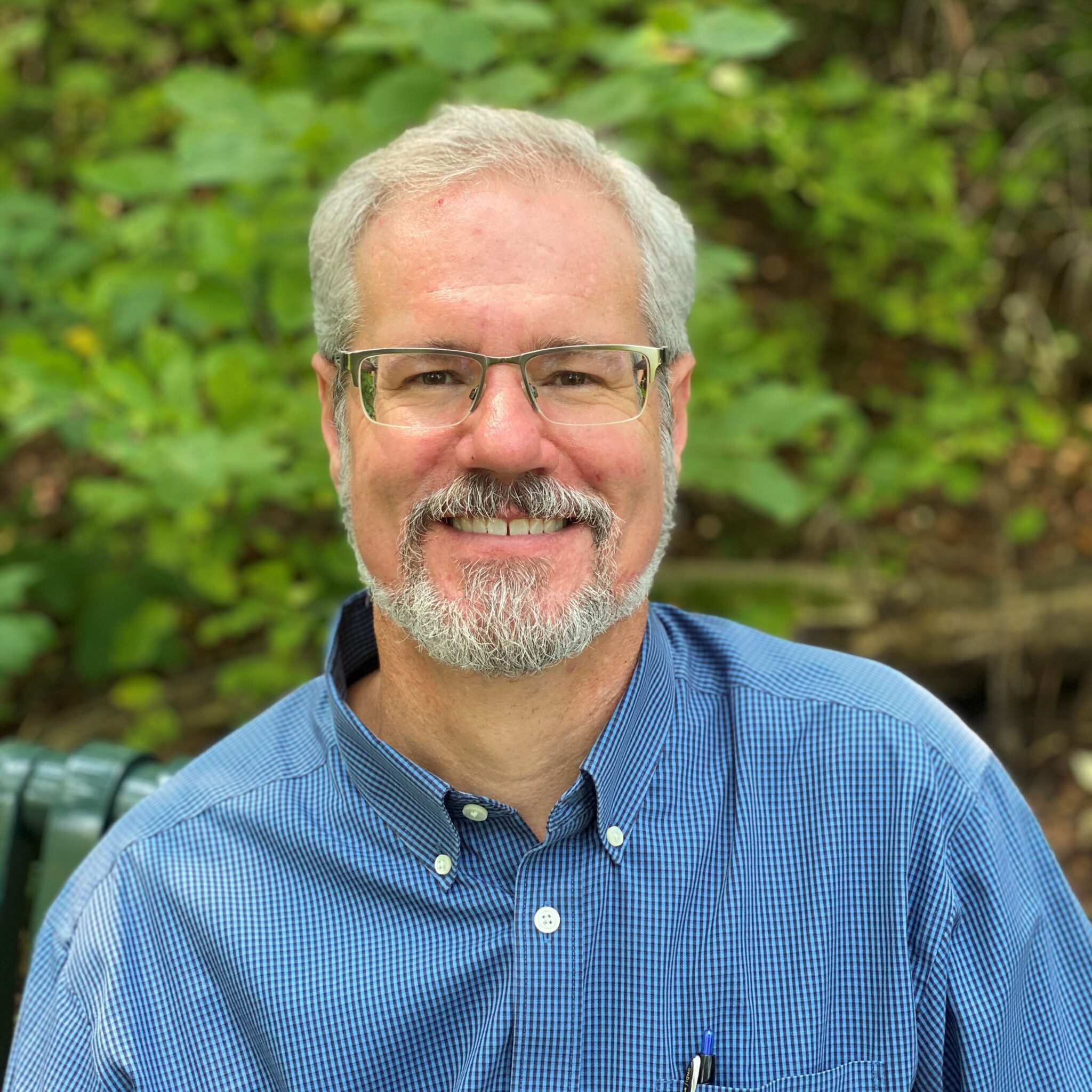 Mark Dilley, PWS, CSE
CHIEF SCIENTIST
Mark is Chief Scientist at MAD Scientist Associates. He is a Professional Wetland Scientist (Society of Wetland Scientists) and Certified Senior Ecologist (Ecological Society of America) with over 25 years of experience in wetland science, field biology, ecology, and environmental studies. Mark is certified through Ohio EPA's QDC program for Level 3 fish studies and habitat assessments for biological monitoring of wadeable streams and rivers. He has worked on projects in 25 states, but focuses his efforts on his home state of Ohio. (Make the sustainable choice: Hire locally-grown consultants!). Mark received his B.S. in Natural Resources in Fisheries Management and his M.S. in Environmental Science from The Ohio State University, with an emphasis on wetlands. His thesis research (Atrazine Fate and Transport in a Created Flow-through Emergent Marsh: An Examination of Key Processes) was completed at the internationally-acclaimed Olentangy River Wetland Research Park at OSU. Mark has continued his connection with OSU as a lecturer for the Wetland Ecology and Restoration course since 2012. Mark is also a co-owner of Scioto Gardens Nursery.  Ext. 10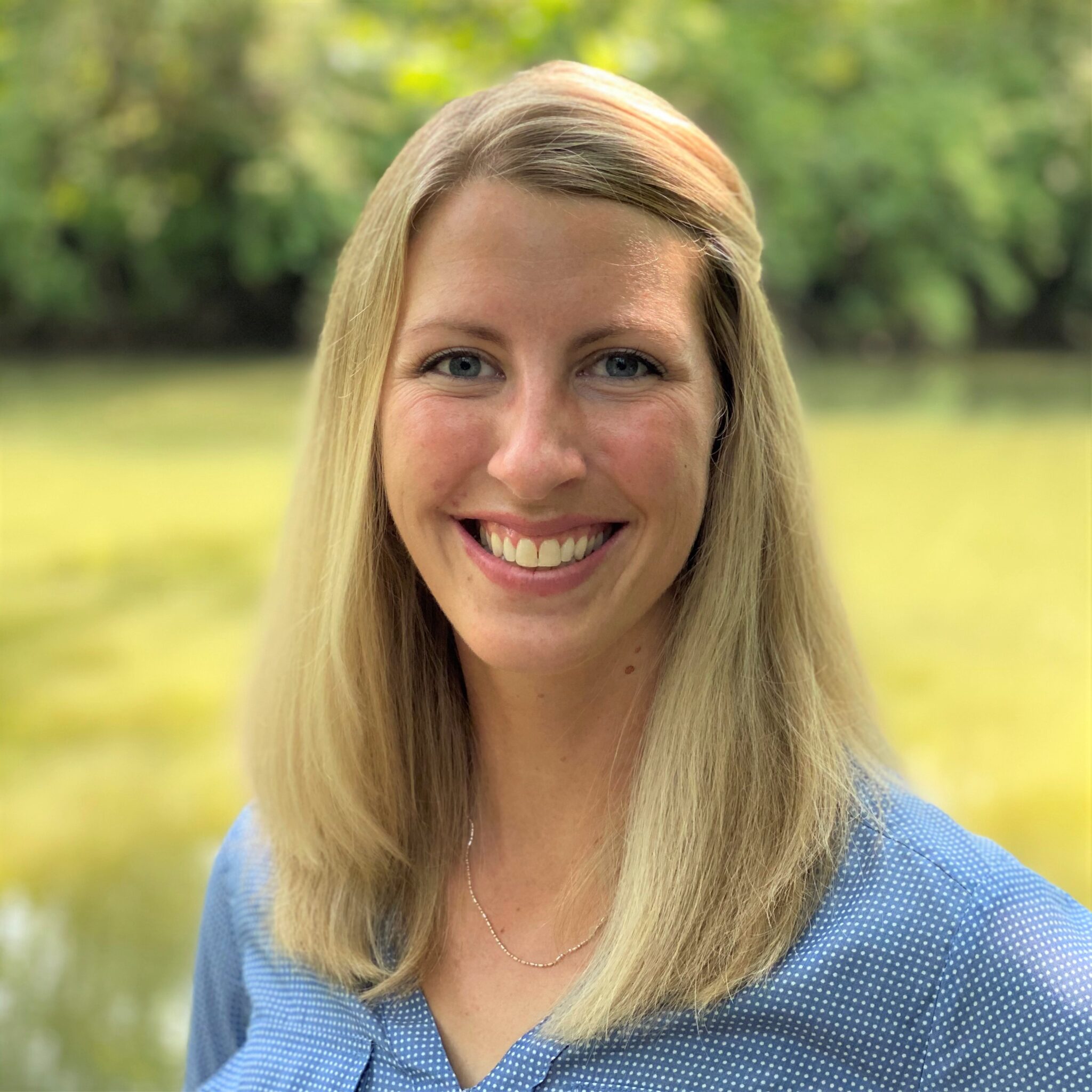 "Jenny
"PROJECT
Jenny received her B.S. in Biology and Masters in Education from Wright State University in Dayton, Ohio. Through her years of schooling and work experience, Jenny has become skilled in plant identification, restoration planting plans, and management practices for invasive species control. She is proficient in completing detailed botanical surveys such as Ohio's FQAI and VIBI. She is a Professional Wetland Scientist, certified delineator with ORAM training, as well as a surveyor for running buffalo clover. She utilizes her master's in education by working with municipalities and area school districts, developing outdoor programming and environmentally focused curriculum. She also works directly with teachers and other local educators to enhance their approach in utilizing the outdoors and wetlands in their classrooms.  Ext. 16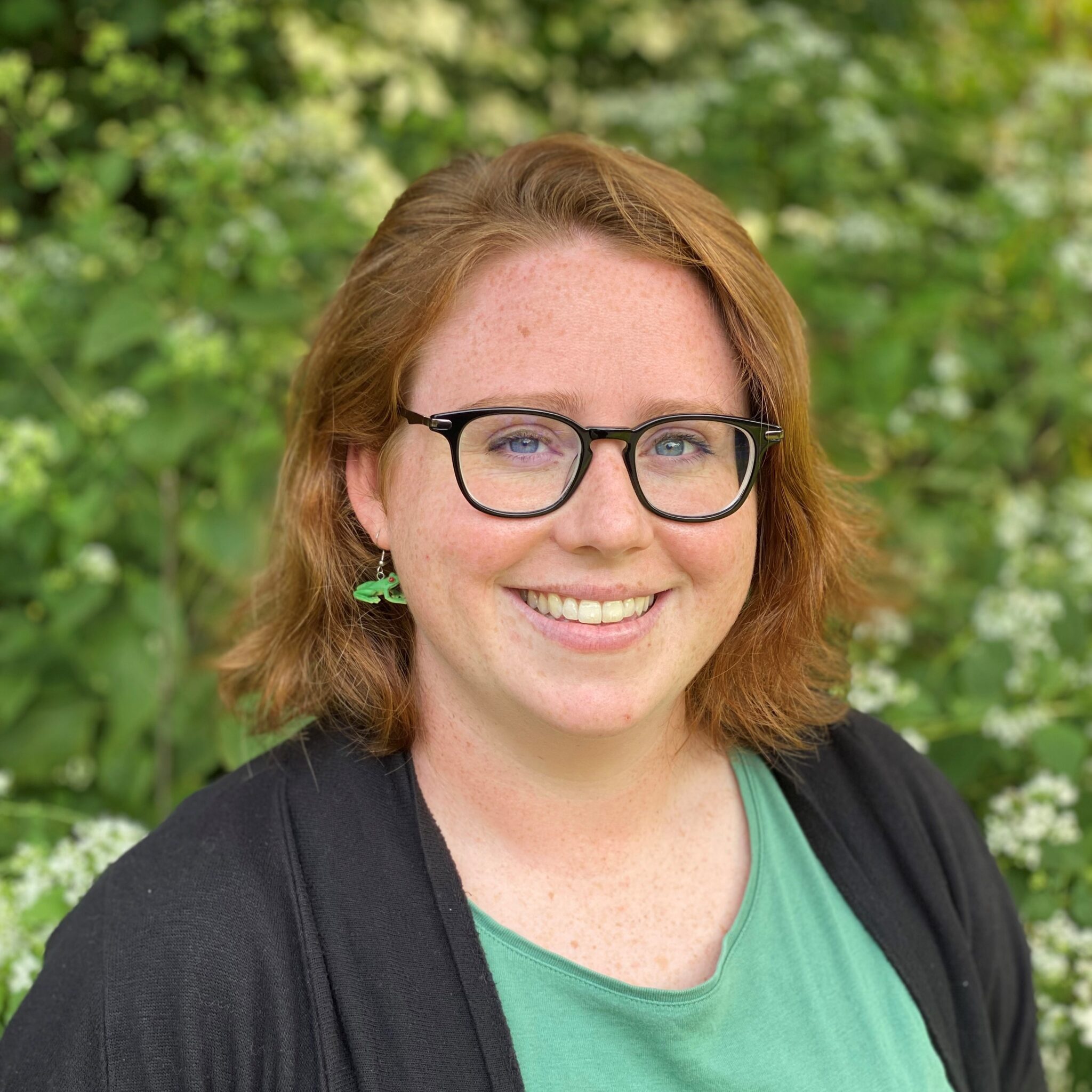 "Lindsay
"PROJECT
Lindsay received her B.S. in Environmental Science from Bowling Green State University, and her M.S. in Natural Resources and the Environment with an emphasis in Terrestrial Ecosystems from the University of Michigan. She is a Certified Wetland Delineator and has spent much of her career delineating wetlands across the United States. In addition to wetland work, Lindsay has conducted T/E surveys and natural resource surveys, as well as performed sampling for water quality and harmful algal blooms. She has a wide variety of project experience, from environmental compliance auditing to NEPA biological and environmental assessments to environmental sampling.  Ext. 14
"Dr.
"PROJECT
An Ohio native, Rebecca attended the Ohio State University where she received combined bachelors and masters degrees. She went on to complete her Ph.D. at the University of California Riverside, where she studied how plants respond to stressors such as changing fire intervals and climate change.  Rebecca was the Director of Restoration Ecology at The Wilds from 2015-2020.  There she gained experience in restoration of a wide variety of ecosystem including prairies, forests, and wetlands.  She has experience both with prairie establishment and maintenance through prescribed burns, invasive removal, and supplemental seeding.
Improving the field of restoration ecology is important to Rebecca; she has given presentations to the general public, short courses for college students, and developed material and presentations for restoration professionals. Rebecca's primary goal as a restoration ecologist is to serve as a bridge between conservation managers and researchers. She couples restoration projects with research to determine which restoration methods work best. Information about which methods are the most successful at reaching goals such as increasing native species diversity and ecosystem function are then shared with the larger conservation community to improve the field of restoration ecology.  Ext. 12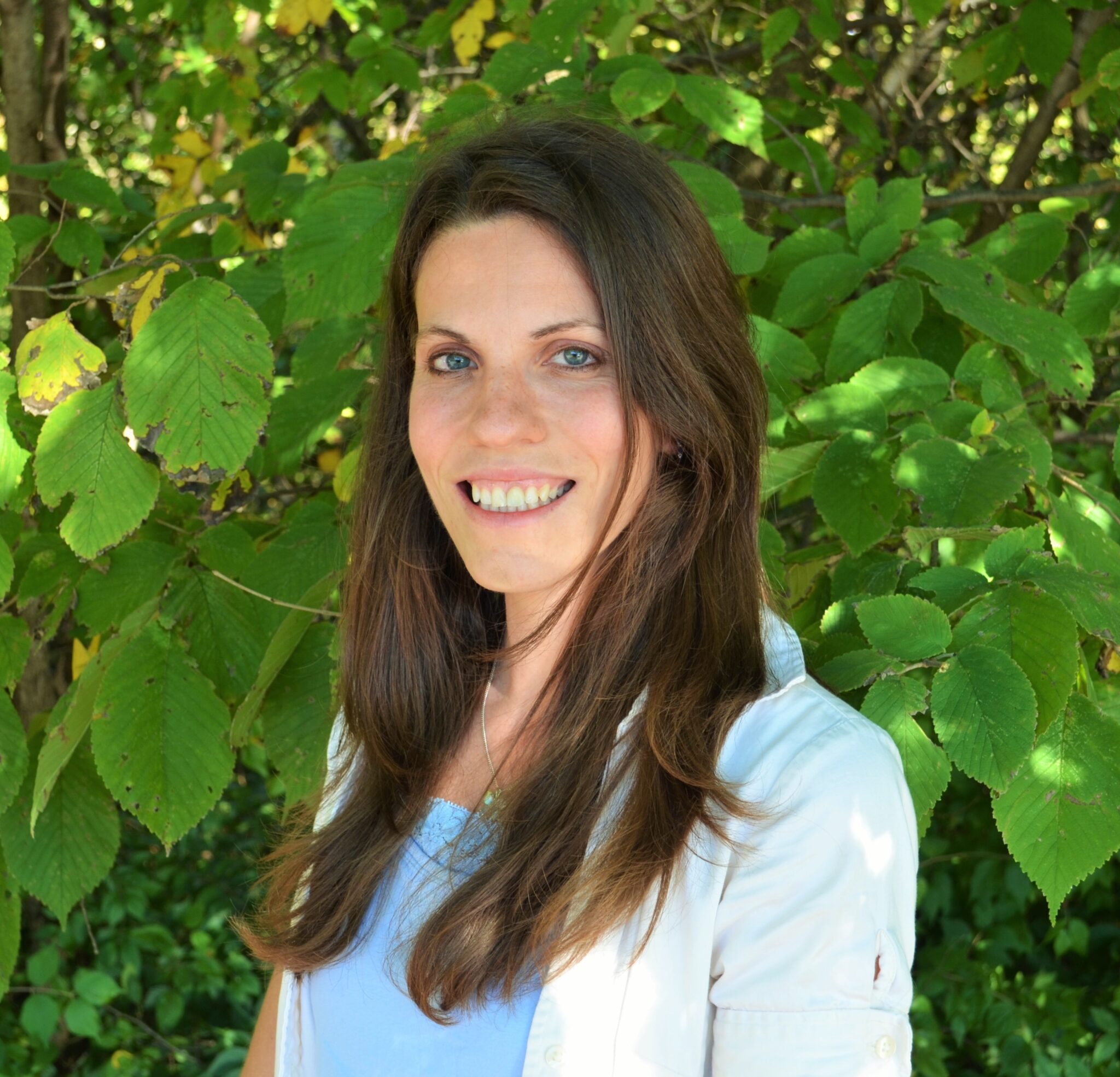 Mary Skapof
ENVIRONMENTAL SCIENTIST II
Mary received her B.S. in Environment and Natural Resources with a specialization in Environmental Education from The Ohio State University. She was a former Naturalist with Columbus Metro Parks and has extensive experience with surface water permitting including NPDES permitting as well as Storm Water Pollution Prevention Plan (SWP3) and Spill Prevention, Control, and Countermeasure (SPCC) plan compilation. She is also a Level 2 Qualified Data Collector specializing in Benthic Macroinvertebrate Assessment and is ORAM trained. She utilizes her diverse background to not only assist clients with interpreting the complexities of environmental regulations, but to also assist area schools and educational programs with incorporating environmental education into their lesson planning.
Jim Palus
ENVIRONMENTAL SCIENTIST II > ECOLOGICAL RESTORATION
Jim received his B.S. in Environmental Science and M.S. in Environment and Natural Resources from Ohio State University, both degrees specializing in ecological restoration. His undergraduate work focused on aquatic ecology, where he studied harmful algal blooms in a community-managed lake in central Ohio. For his graduate degree, his field work shifted to the Wayne National Forest, where he studied community assembly and successional dynamics. Jim has volunteered with The Nature Conservancy and has served on the board of Friends of the Lower Olentangy Watershed. More recently, he ran a volunteer tree planting program for the City of Columbus Recreation and Parks Department, assisting the Branch Out Columbus campaign to expand Columbus's urban tree canopy. Jim is a certified SCUBA diver and is trained in the Ohio Rapid Assessment Method (ORAM) for wetlands. He is a Certified Ecologist with the Ecological Society of America and has been approved as a Certified Ecological Restoration Practitioner-in-Training (CERP-IT) with the Society for Ecological Restoration.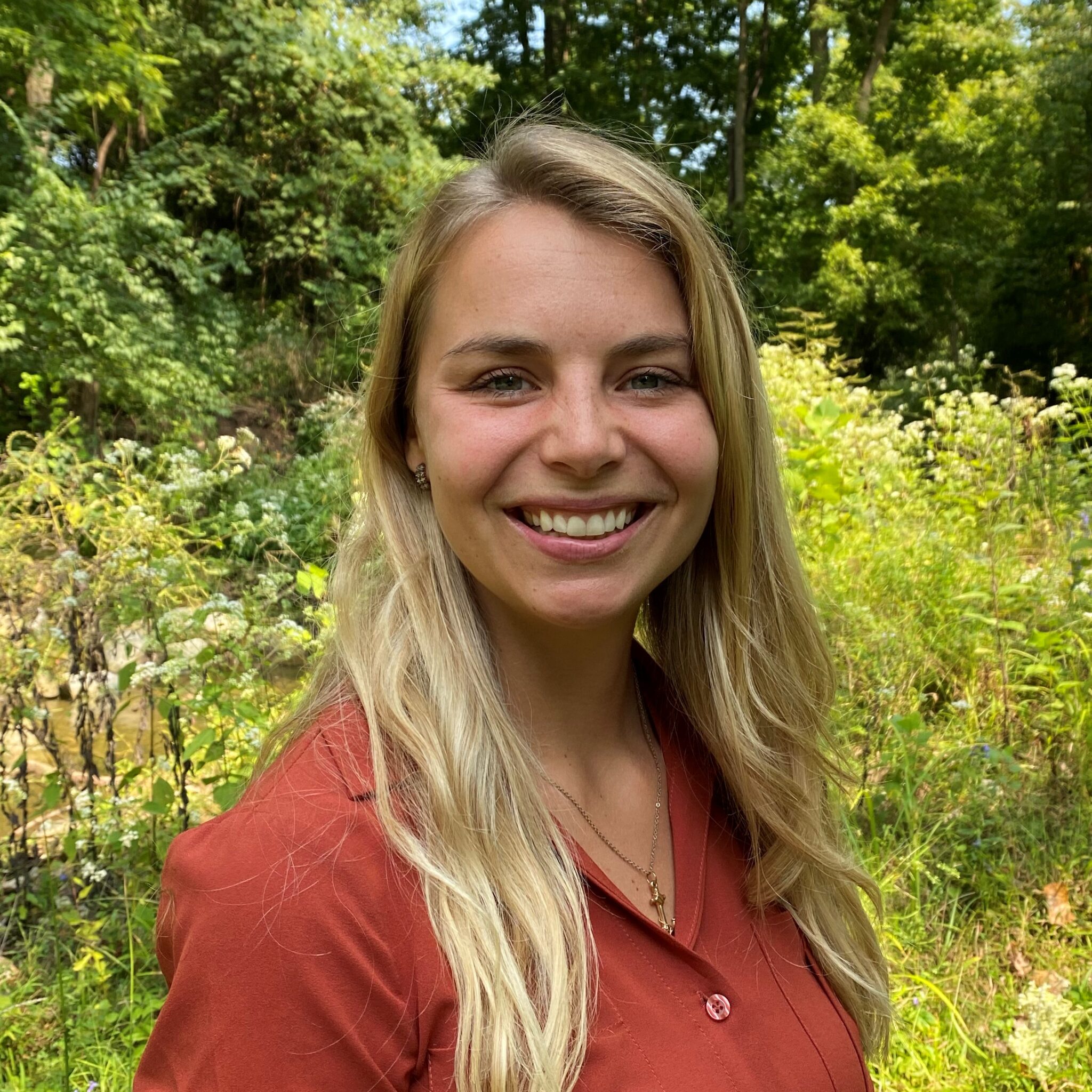 "Jenna
"ENVIRONMENTAL
Jenna is a Minnesota native who obtained her Bachelor of Science in Biology from the University of Wisconsin-River Falls, and her Master of Science in Environment and Natural Resources- Fisheries and Wildlife from the Ohio State University. Growing up on the thousands of lakes in Minnesota, pursuing undergraduate and graduate research in wetlands (the role of functional diversity in biotic resistance of non-native fishes and invertebrates in Lake Erie coastal wetlands), and actively using her SCUBA certification for work and play has developed a strong interest and deep passion for investigating, protecting, and restoring aquatic-terrestrial interfaces. This is especially important for the great numbers and wide variety of wildlife species that rely on such habitats. She is state certified to perform freshwater mussel surveys in Group 1 and 3 streams and in 2019 she earned her Level 3 Qualified Data Collector certification for sample collection and data analysis for macroinvertebrates from the Ohio EPA. She is excited to contribute her biological focus to the MAD Scientist Associates team to support and expand the company's capabilities and pursue ecological survey and restoration projects in the Midwest.  Ext. 17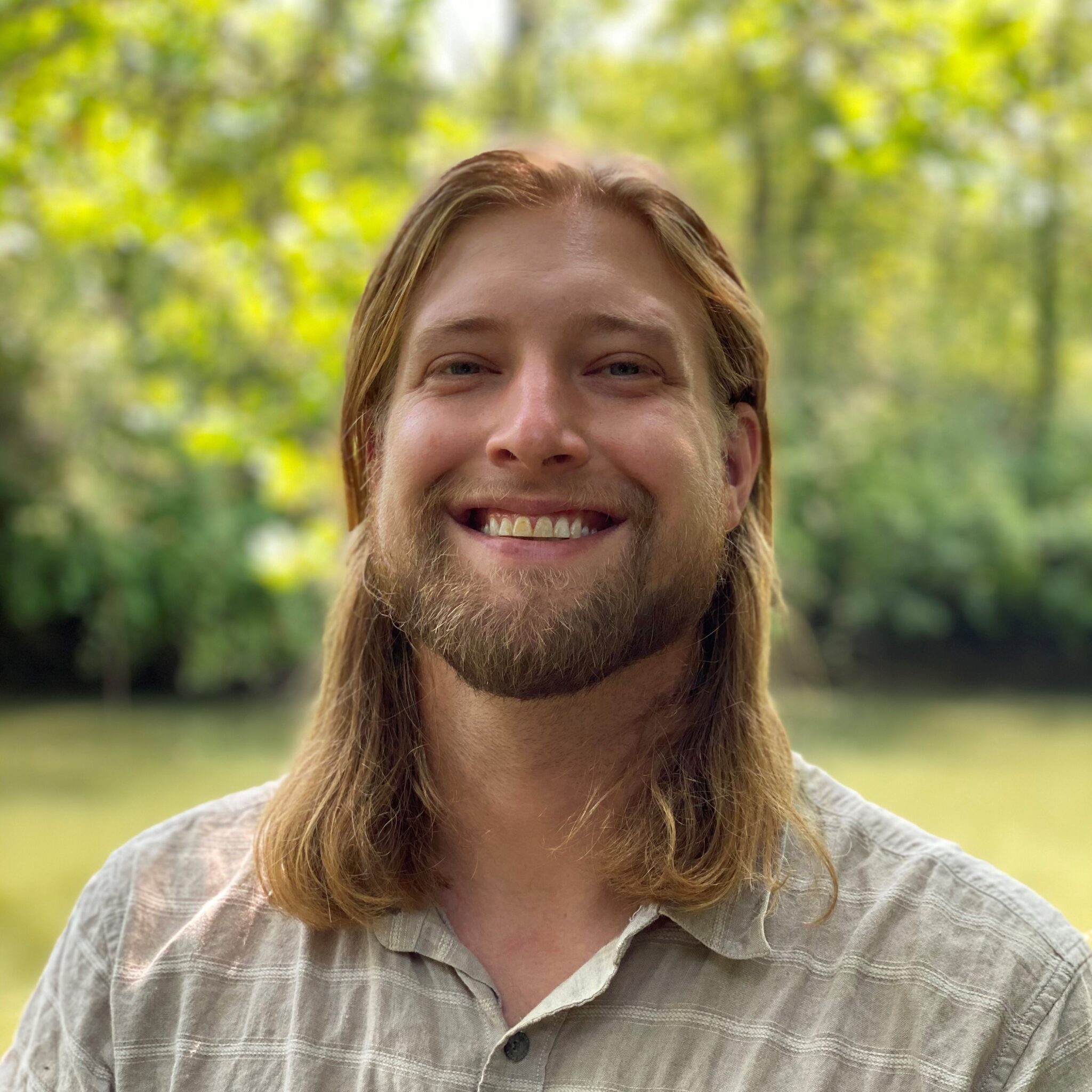 "Zach
"ENVIRONMENTAL
Zach earned his B.S. from Ohio University and has continued his studies with graduate coursework at Ohio State University, both with an Environmental Science and Natural Resources focus.  He is a certified FAA Remote Pilot and UAV operator at MAD. He has completed the U.S. Corps of Engineers Wetland Delineation Training to build upon skills he acquired as a Section 401 Water Quality Intern in the Surface Water Division at Ohio EPA.  In addition to restoration site management and riparian habitat restoration experience, Zach utilizes his expanding botany skills and pesticide applicators license for controlling invasive and exotic species.  He has also completed Green Infrastructure Training, which focuses on green stormwater infrastructure construction and maintenance.  Ext. 15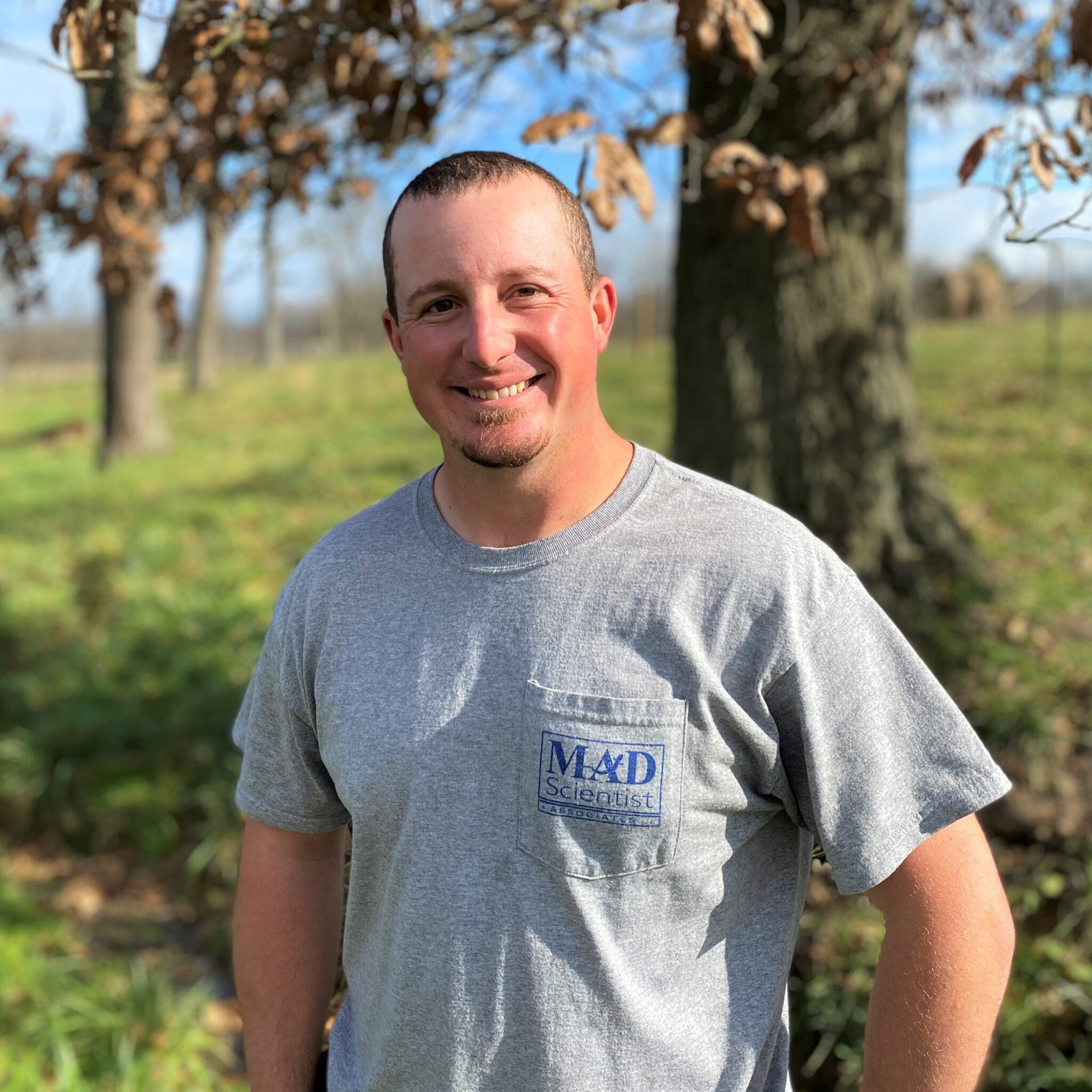 Logan Dunn
ENVIRONMENTAL TECHNICIAN
Logan earned his B.S. from The Ohio State University in Environmental Policy/Management with a focus on water quality. Currently, he is attending Colorado State University through their online program in Restoration Ecology. Previously, Logan worked for Preservation Parks of Delaware County and acquired practical knowledge and experience constructing and restoring wetlands, monitoring wetland establishment, conservation easement monitoring, prairie creation and maintenance, invasive species removal, and performing QHEI and HHEI stream assessments. Logan is currently a Level 1 Quality Data Collector through OEPA and is ORAM trained. He is also a certified pesticide applicator.
Logan serves on the Board of Directors for the Ohio Wetlands Association and helps to promote the importance of Ohio's precious wetlands through science-based programming and outreach.  Ext. 18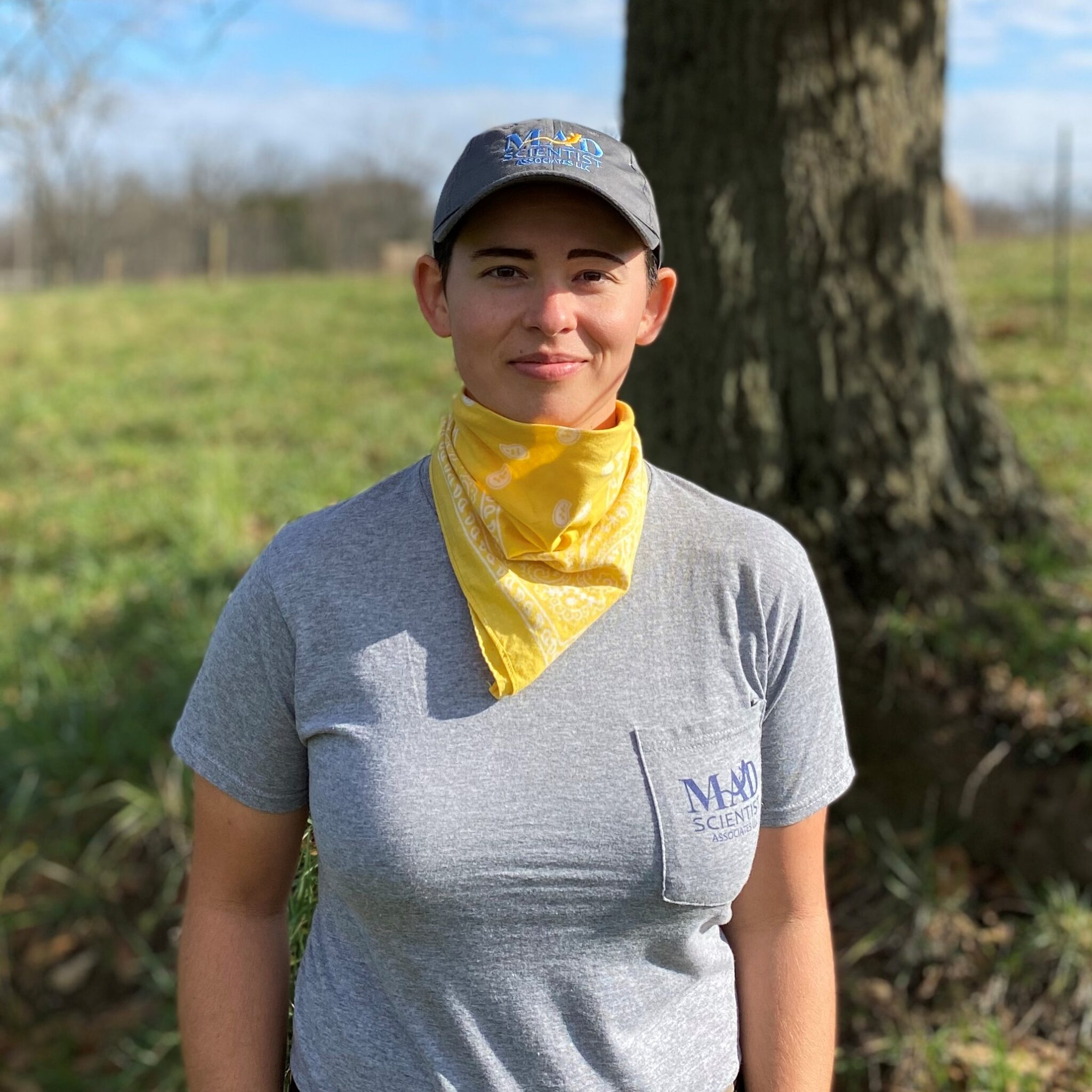 Alexys K Nolan
ENVIRONMENTAL TECHNICIAN
Alexys Nolan is an Environmental Technician at MAD Scientist Associates. She obtained her B.S. in Biology at Western Michigan University, located in her hometown of Kalamazoo. Alexys has worked on habitat restoration projects since 2016, first at the Kalamazoo Nature Center then at The Wilds conservation center. She joined the MAD team as a certified pesticide applicator, trained chainsaw operator, and with substantial experience managing invasive species and conducting prescribed burns. She has also assisted with several restoration ecology studies and is excited to contribute to MAD's growing list of research projects.  Ext. 19