Our Team
Don't you want a team that works like MAD?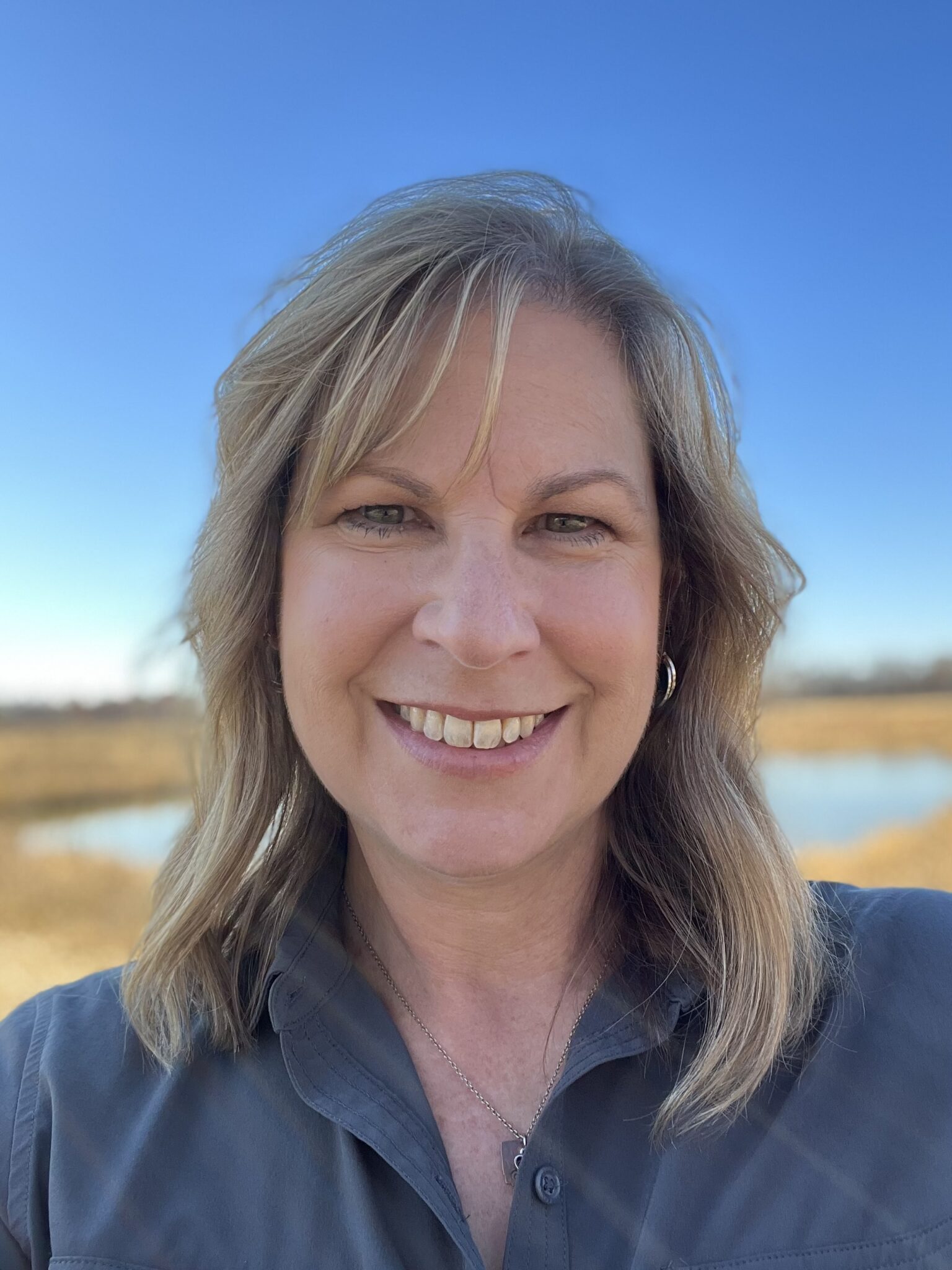 Christine Dilley, MBA
CEO
As CEO, Christine manages and directs MAD Scientist Associates, LLC.  Prior to joining MAD was a seven-year career at Battelle in the world of scientific consulting — building relationships with clients, promoting company capabilities, proposal development, research, and project reporting.  In 2003, she joined MAD when Mark Dilley, the founder and then sole proprietor, became too busy with field and project work to manage and grow the business.  Christine also oversees compliance management related to federal, state, and municipal contracts and has completed ODOT's Managing the Transportation and Environmental Project Development (NEPA) Training.  As majoriity owner, she holds EDGE, WBE, and WOSB certifications.  Her B.S. degree was earned at The Ohio State University and her MBA at Franklin University.  She currently serves as Vice President of Communications on the NAWBO Columbus Board of Directors and as a member of the Conscious Capitalism Columbus Chapter Board. Additionally, Christine is a co-owner of Scioto Gardens a native plant nursery.  Ext. 11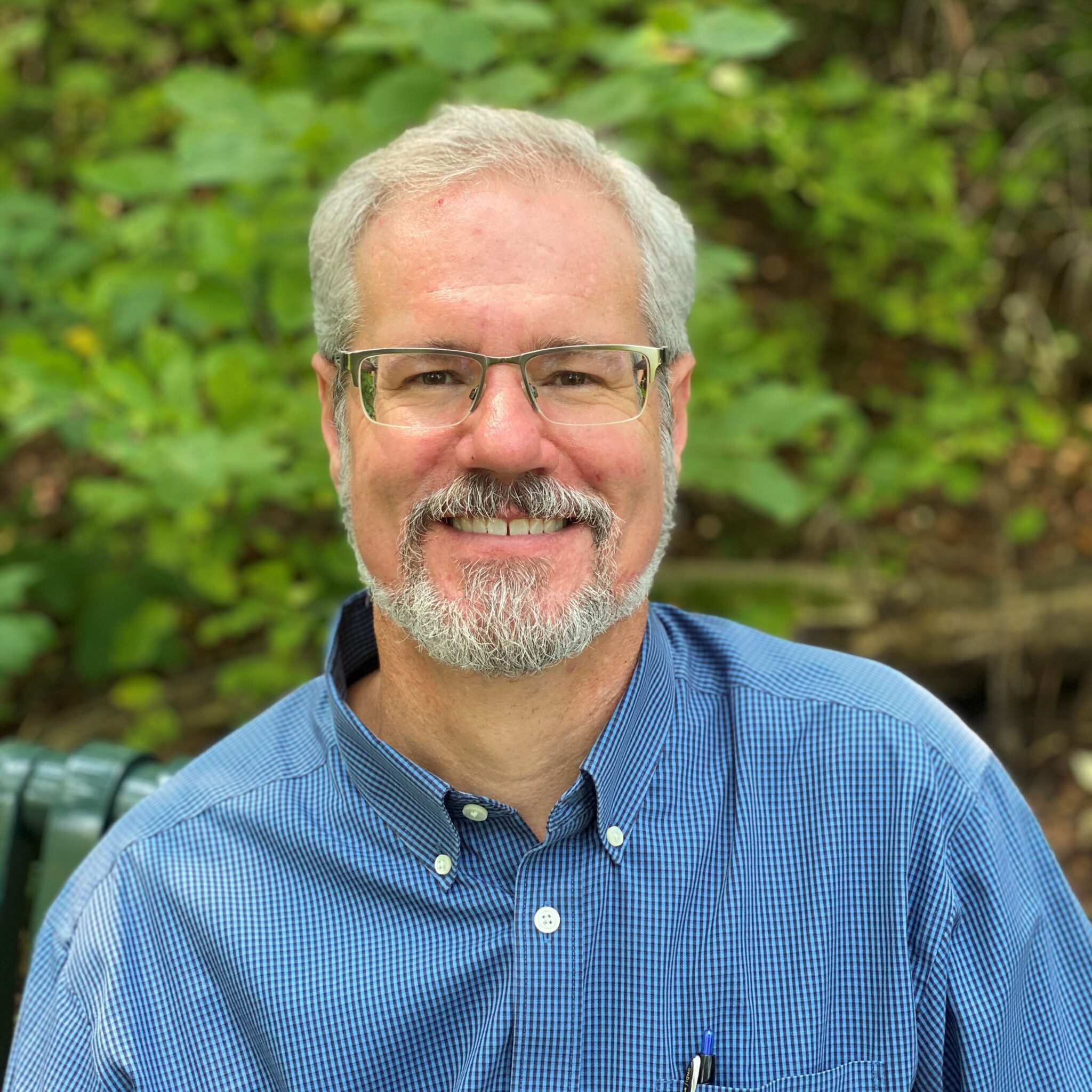 Mark Dilley, PWS, CSE
CHIEF SCIENTIST
Mark is Chief Scientist at MAD Scientist Associates. He is a Professional Wetland Scientist (Society of Wetland Scientists) and Certified Senior Ecologist (Ecological Society of America) with over 25 years of experience in wetland science, field biology, ecology, and environmental studies. Mark is certified through Ohio EPA's QDC program for Level 3 fish studies and habitat assessments for biological monitoring of wadeable streams and rivers. He has worked on projects in 25 states, but focuses his efforts on his home state of Ohio. (Make the sustainable choice: Hire locally-grown consultants!). Mark received his B.S. in Natural Resources in Fisheries Management and his M.S. in Environmental Science from The Ohio State University, with an emphasis on wetlands. His thesis research (Atrazine Fate and Transport in a Created Flow-through Emergent Marsh: An Examination of Key Processes) was completed at the internationally-acclaimed Olentangy River Wetland Research Park at OSU. Mark has continued his connection with OSU as a lecturer for the Wetland Ecology and Restoration course since 2012. Mark is also a co-owner of Scioto Gardens Nursery.  Ext. 10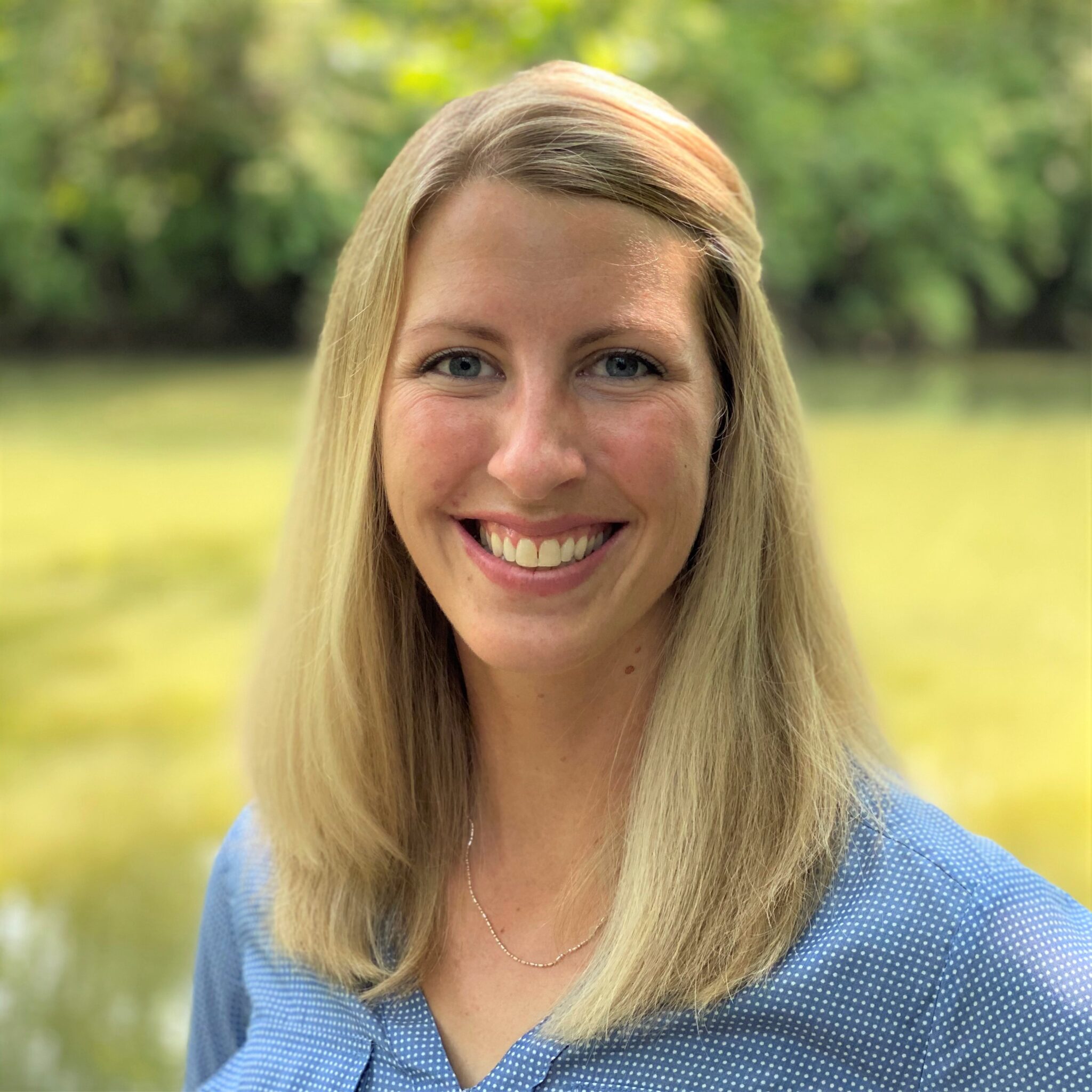 Jenny Adkins, PWS
PROJECT SCIENTIST > BOTANY & EDUCATION
Jenny received her B.S. in Biology and Masters in Education from Wright State University in Dayton, Ohio. Through her years of schooling and work experience, Jenny has become skilled in plant identification, restoration planting plans, and management practices for invasive species control. She is proficient in completing detailed botanical surveys such as Ohio's FQAI and VIBI. She is a Professional Wetland Scientist, certified delineator with ORAM training, as well as a surveyor for running buffalo clover. She utilizes her master's in education by working with municipalities and area school districts, developing outdoor programming and environmentally focused curriculum. She also works directly with teachers and other local educators to enhance their approach in utilizing the outdoors and wetlands in their classrooms.  Ext. 16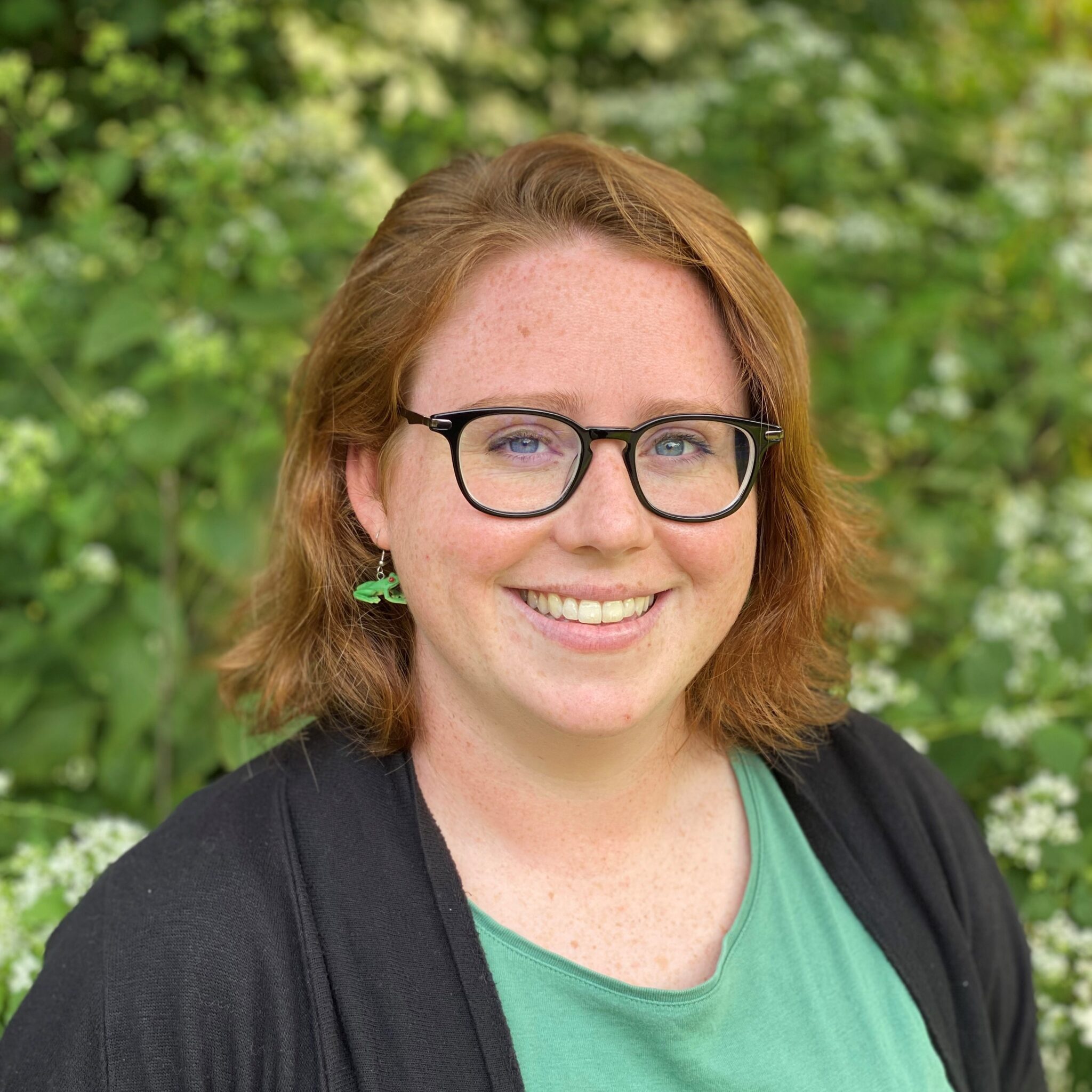 Lindsay Hanna, CWD
PROJECT SCIENTIST > DELINEATION & SITE ASSESSMENT
Lindsay received her B.S. in Environmental Science from Bowling Green State University, and her M.S. in Natural Resources and the Environment with an emphasis in Terrestrial Ecosystems from the University of Michigan. She is a Certified Wetland Delineator and has spent much of her career delineating wetlands across the United States. In addition to wetland work, Lindsay has conducted T/E surveys and natural resource surveys, as well as performed sampling for water quality and harmful algal blooms. She has a wide variety of project experience, from environmental compliance auditing to NEPA biological and environmental assessments to environmental sampling.  Ext. 14
Nick Smeenk, Ph.D.
PROJECT SCIENTIST
Nick received his B.S. in Wildlife Resources from the University of Idaho, an M.S. in Environmental Studies from Ohio University, and a Ph.D. in Natural Resource Sciences from the University of Nebraska – Lincoln. His doctoral research focused on assessment methods for wetlands in the Great Plains, including the development of the Nebraska Wetland Rapid Assessment Method, and amphibian community ecology. He is a former Amphibian and Reptile Conservation Program Research Associate with the Ohio Biodiversity Conservation Partnership at The Ohio State University where he implemented research and conservation programs for state listed reptile and amphibians including the Eastern Hellbender, Blanding's Turtle, Spotted Turtle, and Streamside Salamander and the federally threatened Eastern Massasauga. Nick is an Ohio Division of Wildlife Approved Herpetologist for the Eastern Hellbender, Blanding's Turtle, Spotted Turtle, Copperbely Water Snake, and Eastern Massasauga — also holding a federal recovery permit for the Eastern Massasauga.  A Certified Wildlife Biologist (The Wildlife Society), Nick is also trained in ORAM, HHEI, and QHEI assessment methods. Nick applies his research, statistical and spatial analysis, and T&E monitoring experience to support ecological survey, monitoring, and restoration projects in Ohio and beyond. Ext. 21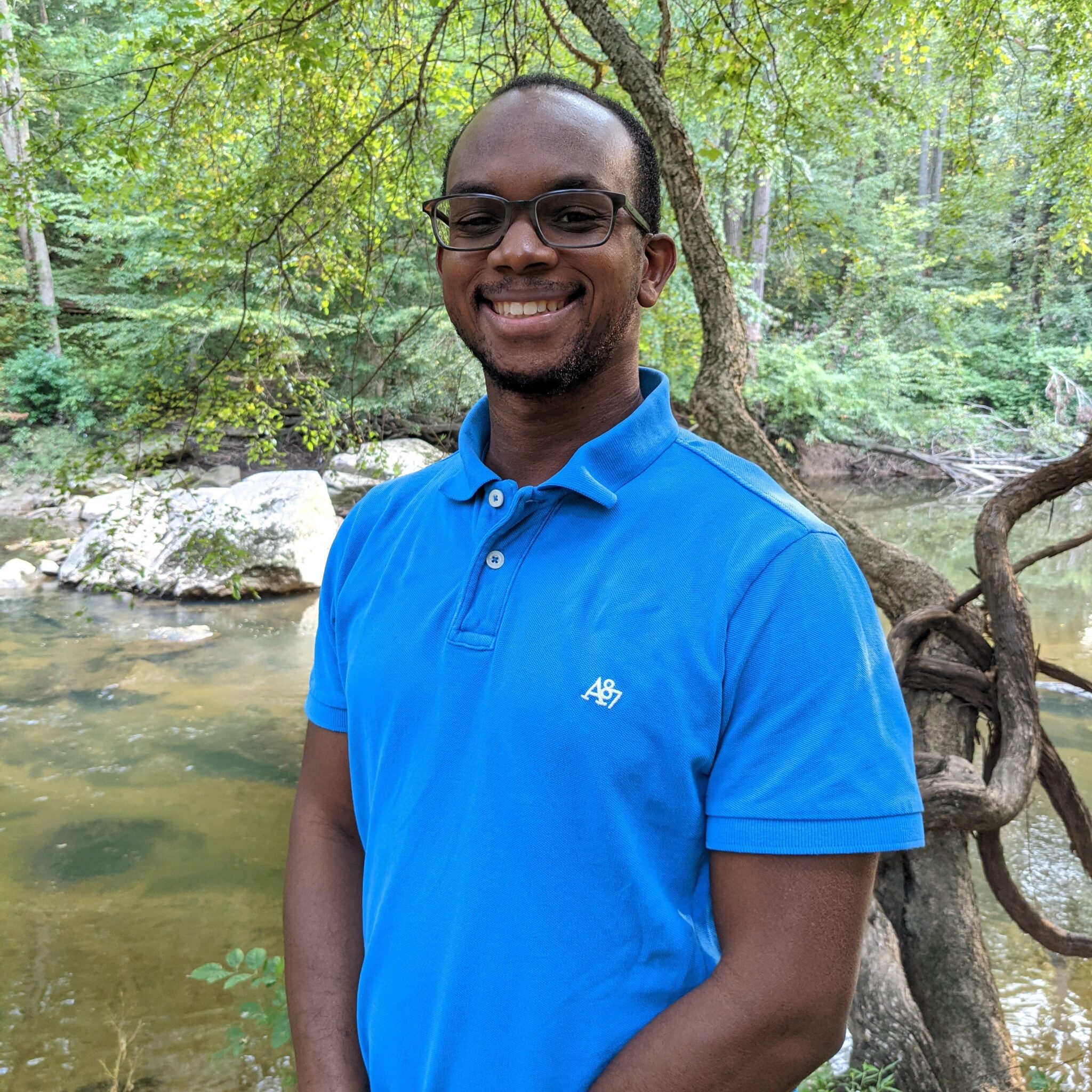 Julius Duncan, EIT
Water Resources Engineer
Julius Duncan received his B.S. in Biological and Agricultural Systems Engineering from Florida A&M University and his M.S. in Agricultural Engineering from The University of Georgia. He has worked as an Environmental Engineer at the U.S. Environmental Protection Agency's WaterSense program to develop resources for irrigation professionals and homeowners that highlight the benefits and best practices of water-efficient landscape irrigation products. Prior to joining the EPA, Julius was a Peace Corps Volunteer in Nepal and a Peace Corps Response Volunteer in Jamaica, working with farmers to build irrigation systems, institute agricultural BMPs, and provide written guides for farmers and volunteers. Recently, Julius has recently earned his Level 4 Stream Restoration certificate.  Outside of work, he volunteers with his local chapter of Engineers Without Borders to conduct initial site assessments and evaluate the impacts of stormwater runoff.  Ext. 18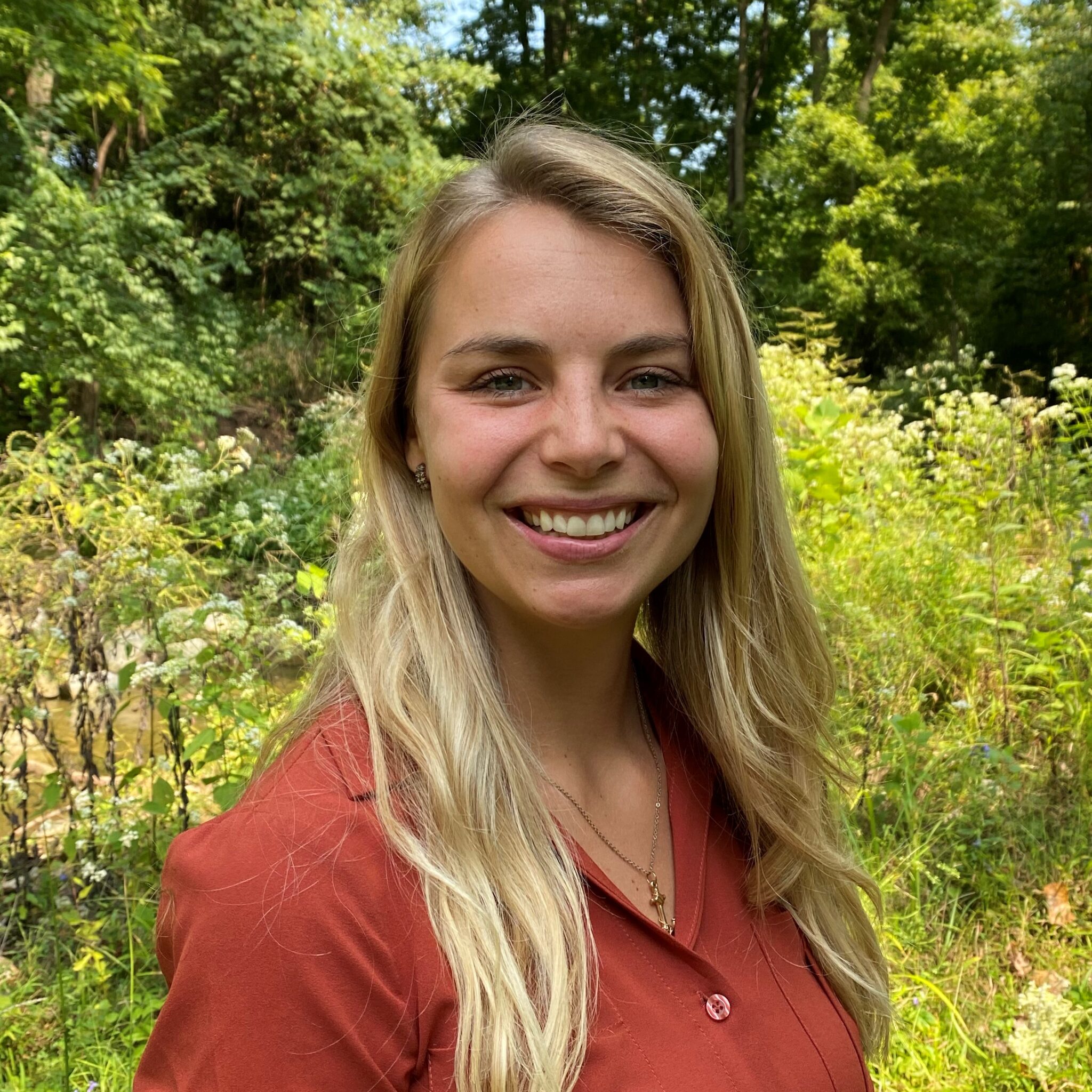 "Jenna
"ENVIRONMENTAL
Jenna specializes in aquatic ecology. She obtained her Bachelor of Science in Biology from the University of Wisconsin-River Falls, and her Master of Science in Environment and Natural Resources- Fisheries and Wildlife from the Ohio State University. Growing up near the thousands of lakes in Minnesota, using her SCUBA certification for work and play, and pursuing undergraduate and graduate research focused on wildlife in wetlands (the role of functional diversity in biotic resistance of non-native fishes and invertebrates in Lake Erie coastal wetlands) has developed a deep passion and knowledge base for investigating, protecting, and restoring aquatic-terrestrial interfaces. This is especially important for the great numbers and wide variety of wildlife species that rely on such habitats. Jenna is ODNR-certified to perform freshwater mussel surveys in Group 1 and 3 streams and EPA certified as a Macroinvertebrate Level 3 Qualified Data Collector (sample collection and data analysis) and has received Primary Headwater Habitat Training. Additionally, she has completed AAAE Airport Wildlife Management. She enjoys contributing her aquatic ecology focus to the MAD team while supporting and expanding the company's capabilities toward ecological surveys and restoration projects in the Midwest. Ext. 17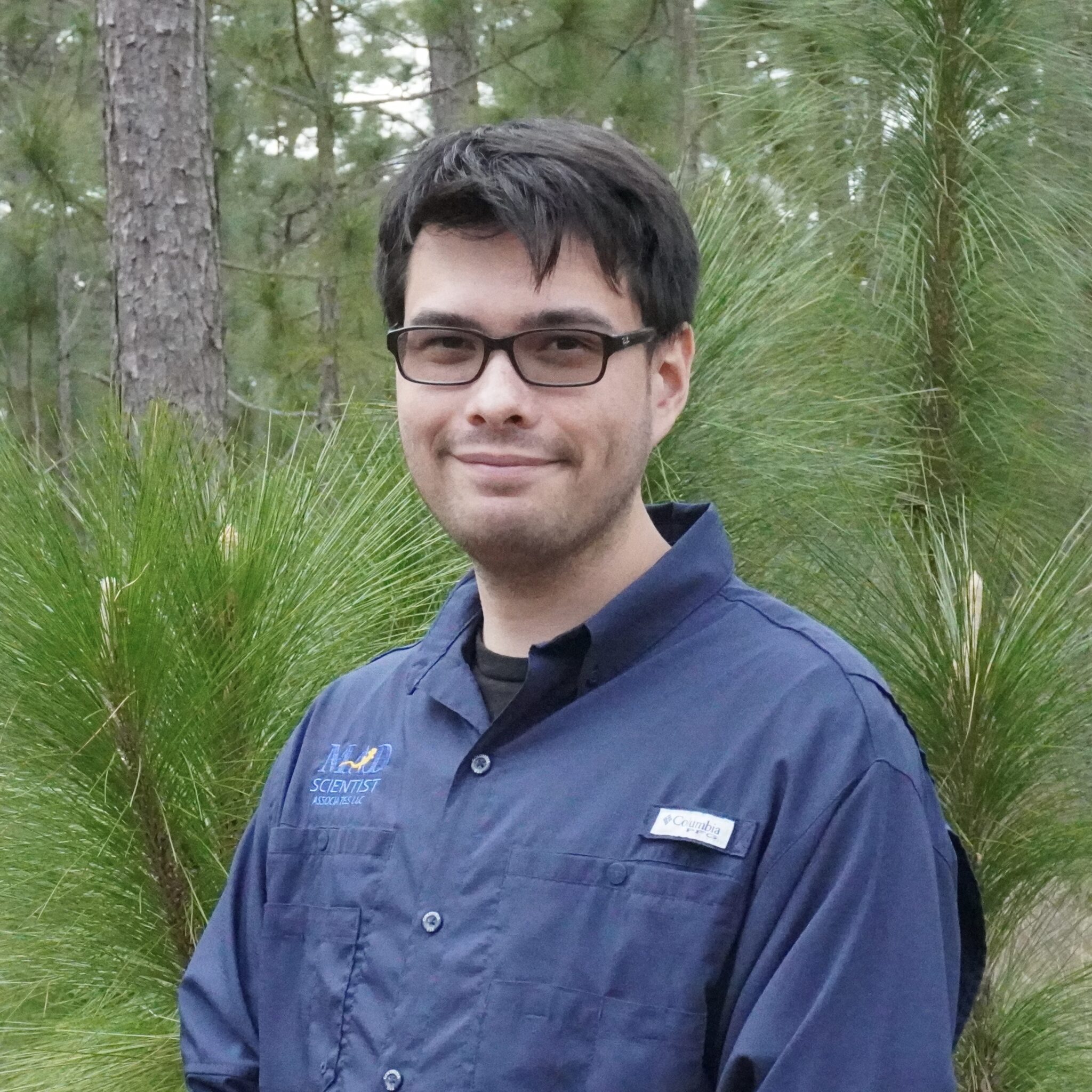 Robert Keast, ASLA
ENVIRONMENTAL SCIENTIST I > RESTORATION DESIGNER
Robert received his B.S. in Urban Planning and Environmental Science from Eastern Michigan University, and his Master of Landscape Architecture from The Ohio State University. He has worked as a research assistant with the Stream and River Ecology (STRIVE) Lab at OSU, where he gained experience in stream assessment, sample collection and processing, watershed mapping, as well as the development of scientific figures. He also has landscape architecture experience from an internship with Preservation Parks of Delaware County, OH, and a fellowship with the U.S. Fish and Wildlife Service. As part of MAD's team, Robert helps plan restoration sites by applying his skills in landscape design, drafting, mapping, and illustration.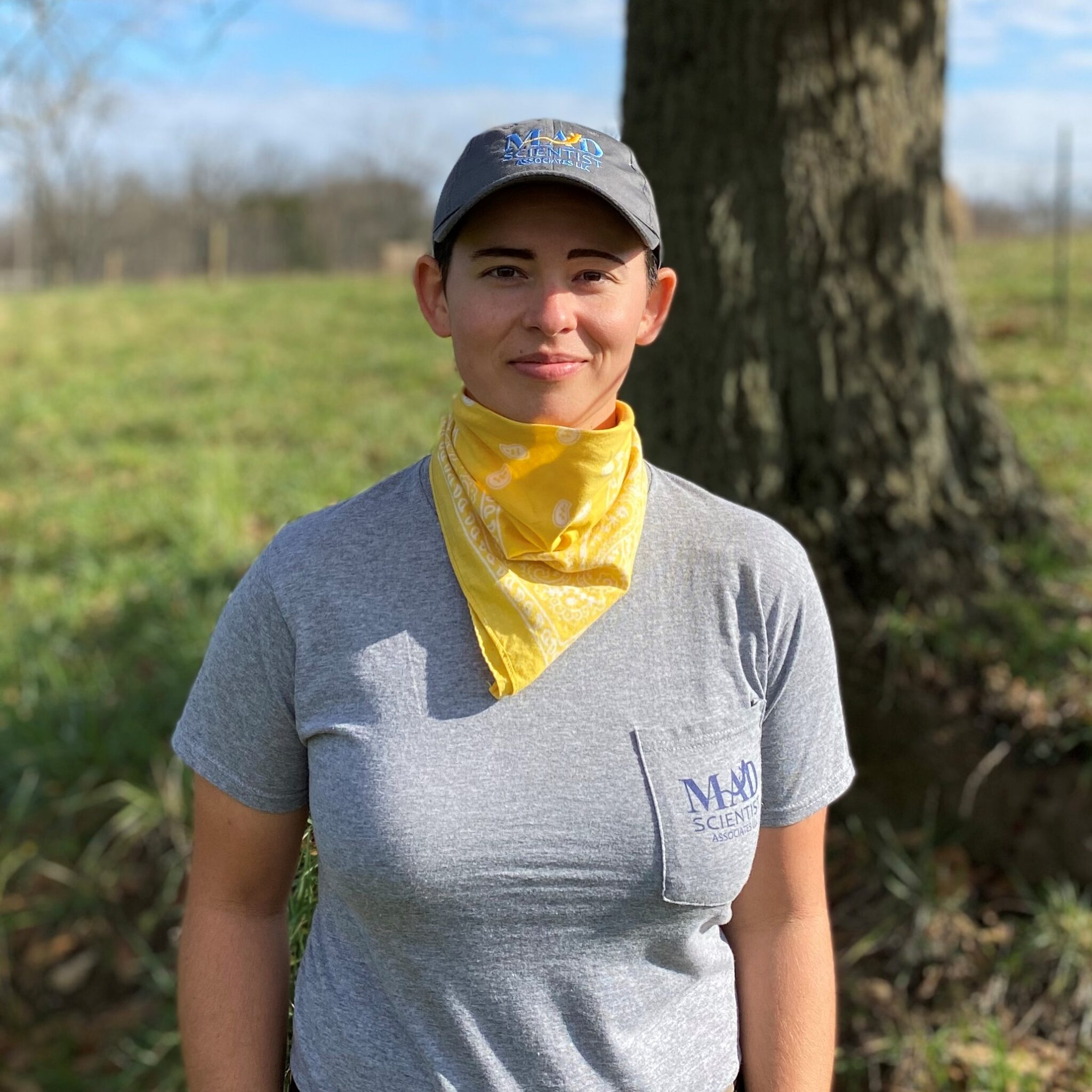 Alexys Nolan
CONSERVATION PRACTITIONER I
Alexys Nolan is a Conservation Practitioner at MAD Scientist Associates. She specializes in habitat restoration via invasive species removal and native plantings, and is also a licensed UAV (drone) pilot responsible for aerial mapping and general photography. She obtained her B.S. in Biology at Western Michigan University, located in her hometown of Kalamazoo. Since 2016, Alexys has worked on habitat restoration projects, first at the Kalamazoo Nature Center and then at The Wilds in Zanesville. She is a certified pesticide applicator, trained chainsaw operator, and has substantial experience managing invasive species. Additionally, Alexys has completed Prescribed Fire S-130/S-190 training to conduct prescribed burns, and she contributes to water quality monitoring, cartography, and ecological surveys such as delineations, stream surveys, and site assessments. Ext. 19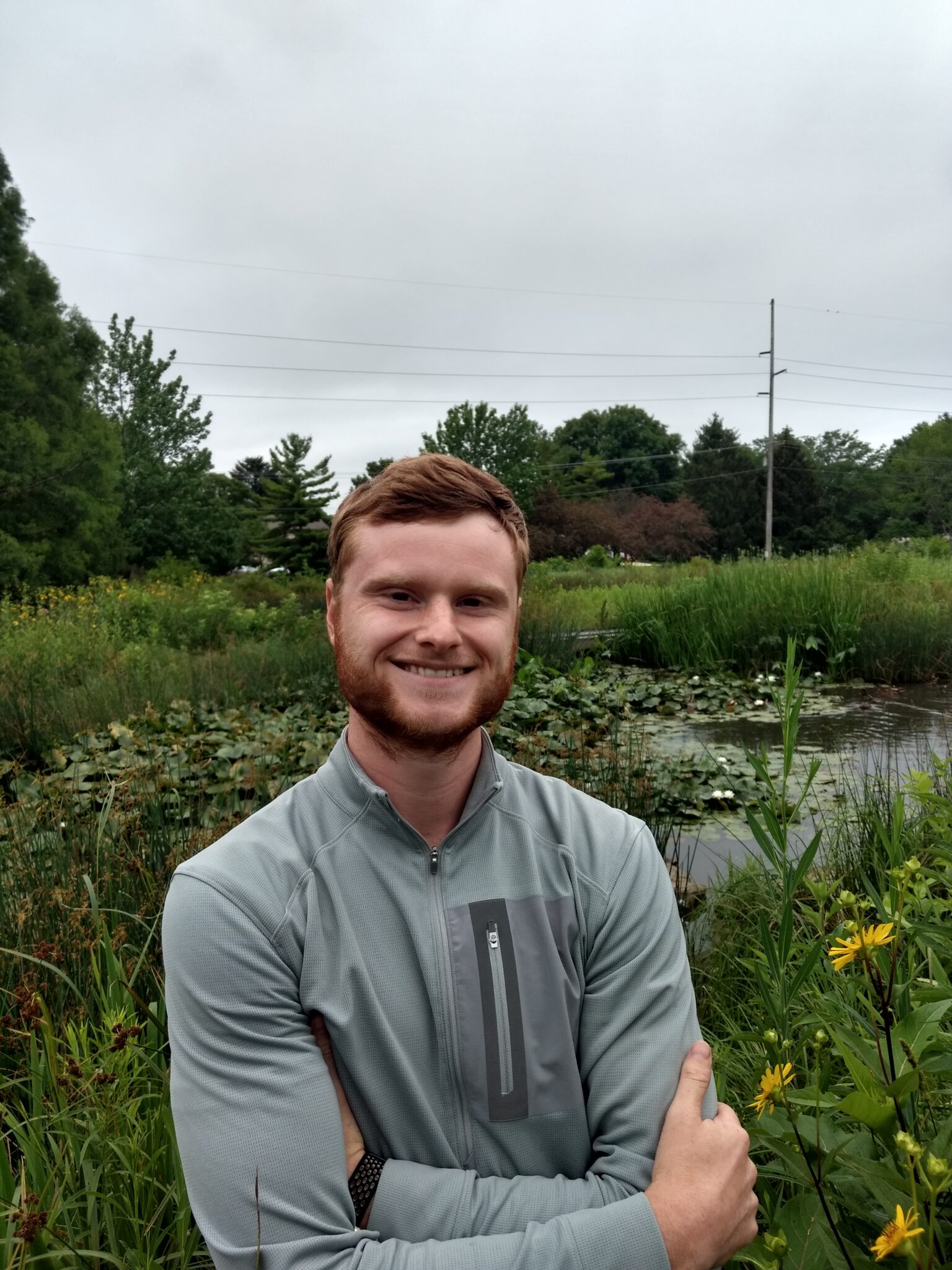 Dan Hribar
RESTORATION ECOLOGIST/ENVIRONMENTAL SCIENTIST I
Dan is a Northeast Ohio native and 2018 graduate of the Ohio State University with a degree in Environmental Science, with an ecosystem restoration focus. His background, which includes a previous summer as a MAD intern, encapsulates a broad array of natural resources work and field studies that has taken him throughout the state and bolstered a strong interest in the region's diverse habitats and landscapes. He has prior experience in many aspects of terrestrial and aquatic invasive species management, including the recent creation of several site master plans for the City of Cincinnati Park Board. Dan is a certified commercial pesticide applicator in the state of Ohio and has completed 36 hours of professional development training in wetland delineation and assessment.  He has also completed Vegetation Index of Biotic Integrity (VIBI) training.  Beyond the job, he enjoys taking an active role as a volunteer in his local community, frequently participating in tree plantings, litter cleanups, and invasive plant removals to improve green spaces for others to enjoy.  Ext. 20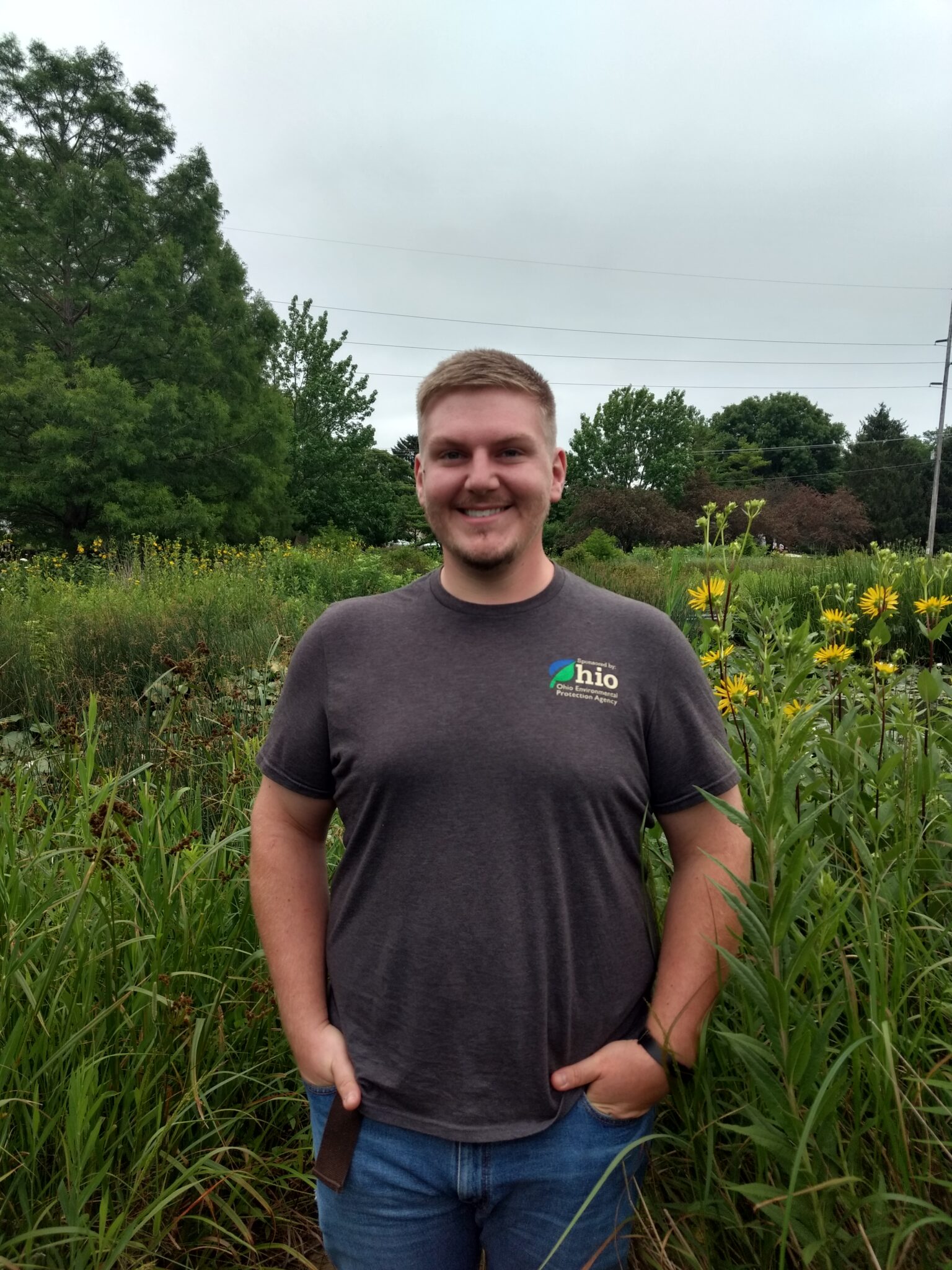 Cody Wright
Conservation Practitioner I
Cody received his Associate of Applied Science in Wildlife Conservation from Zane State College. He went on to pursue his Bachelor of Science at The Ohio State University in Natural Resources Management, specializing in Parks and Recreation with a sub-specialization in Wildlife. Formerly, Cody has worked with both the Knox County Park District and The Dawes Arboretum, gaining a true appreciation for habitat restoration and the management of non-native, invasive plant species – especially in grassland/prairie ecosystems.  Cody is a CNRP – Certified Natural Resources Professional, a licensed pesticide applicator, and an Ohio Prescribed Burn Fire Manager. Prescribed burns are a management tool in the landscape, and Cody participates in as many controlled burns as he is able to each year.  With a variety of experience throughout the realm of natural resources, From wildlife surveys and monitoring efforts to restoration plantings and educational programming, Cody is expanding his variety of experiences and sharing his abilities with the team while continuing to learn new skills and grow professionally here at MAD Scientist Associates.  Ext. 19
Corbin Binkley
ENVIRONMENTAL TECHNICIAN
Corbin Binkley joined MAD in 2019 as an intern and in 2022 transitioned to a full-time Environmental Technician.  He received a B.S. from Miami University in Environmental Earth Science.  A lifelong Ohioan and avid angler, he has experience in traversing and assessing our local streams and watersheds, as well as identifying fish species. His understanding of aquatic life also stems from managing native fish species for Jonah's Aquarium and working with the Ohio Division of Wildlife as a Creel Clerk.  He has also participated in research on water contamination in reclaimed mine lands. On the MAD team, Corbin works primarily with aquatic survey projects and conservation implementation projects like managing invasive species, restoration plantings, and general ecological surveys. Corbin is SCUBA certified, and he has been trained for Level 3 Bioassessment of fish.  Ext. 19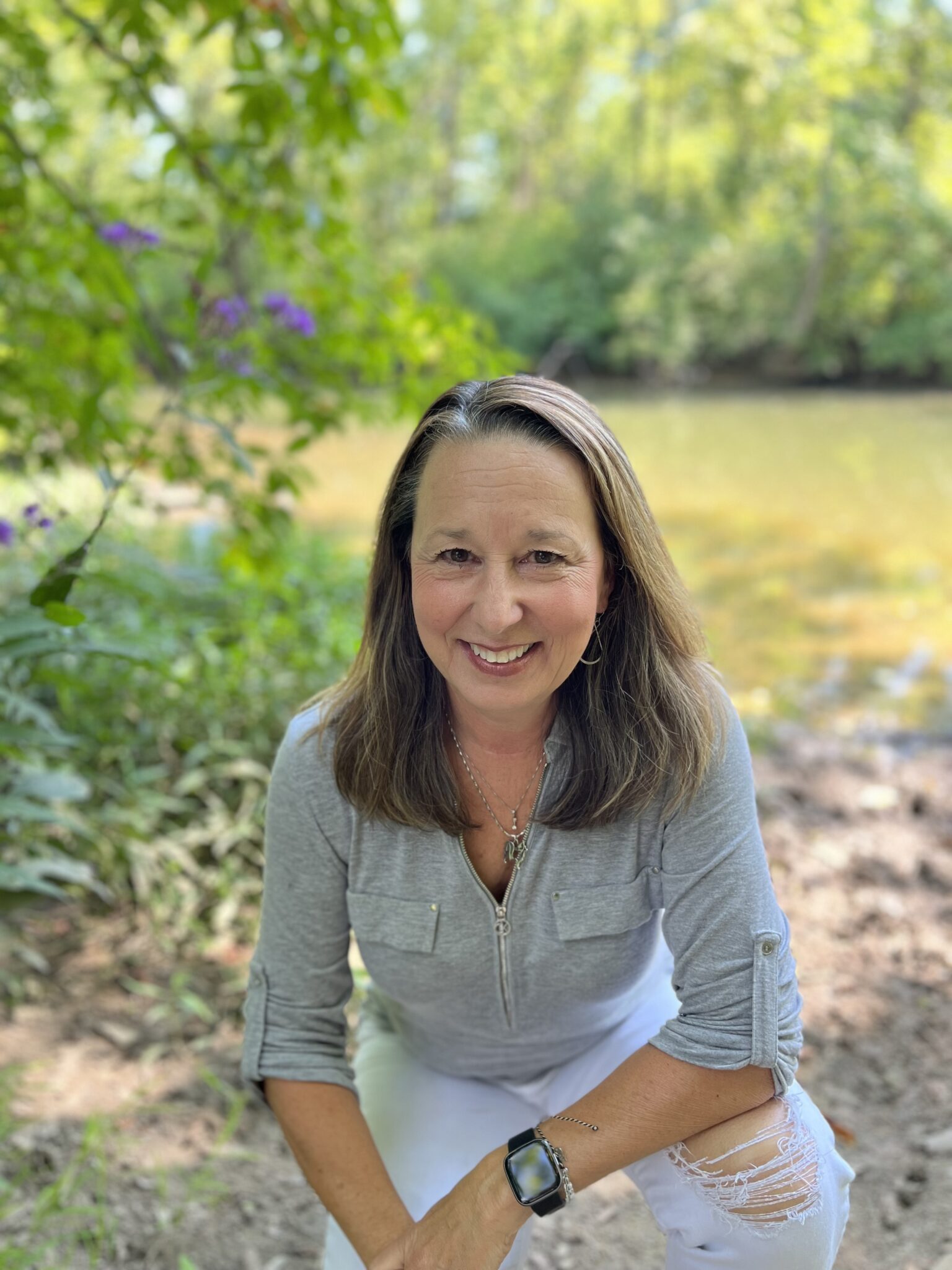 Kathy Higdon
Office Manager
Kathy Higdon is our Office Manager. She is currently part-time as the MAD office continues to grow.
Having earned her B.A. in Accounting & Management at Marietta College, Kathy's experience varies from large corporations to small businesses, in addition to time spent at home raising her family.  She is very excited to have joined MAD Scientist Associates to continue her career.  Originally from Connecticut, Kathy has called Westerville her home for the last 24 years.  She enjoys her time spent with her adult children who still live in the area, thankfully, as well as with two cats and one enormous Samoyed!  Ext. 12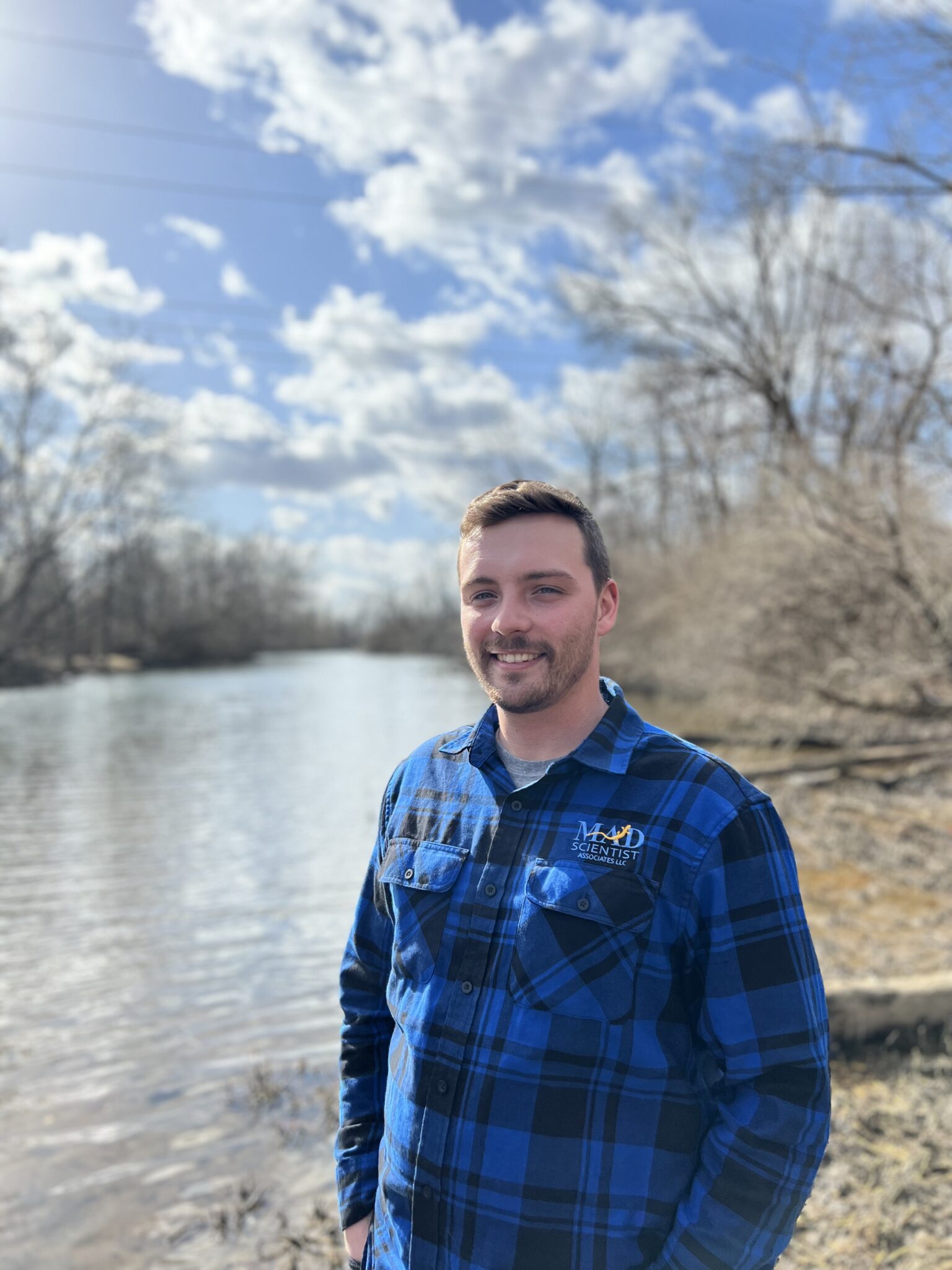 Alan Coburn
ENVIRONMENTAL TECHNICIAN
Alan graduated from the Ohio State University in 2018, receiving a Bachelor of Science in Environmental Science and Natural Resources with a specialization in Ecosystem Restoration. Growing up in Northeast Ohio as an active outdoor enthusiast, he developed a deep respect and curiosity for nature. This appreciation for nature only further developed during his time as an undergraduate researcher studying the effects of restoration actions on plant communities in coastal Lake Erie wetlands. Alan joined the MAD team with this background as well as various other experiences in ecological assessments, restoration, horticulture, and land management. At MAD Scientist Associates, he is excited to share his knowledge and experience while continuing to learn and grow in the areas of invasive species management, ecological surveys, and restoration.  Alan is a licensed pesticide applicator in Ohio.  Ext. 19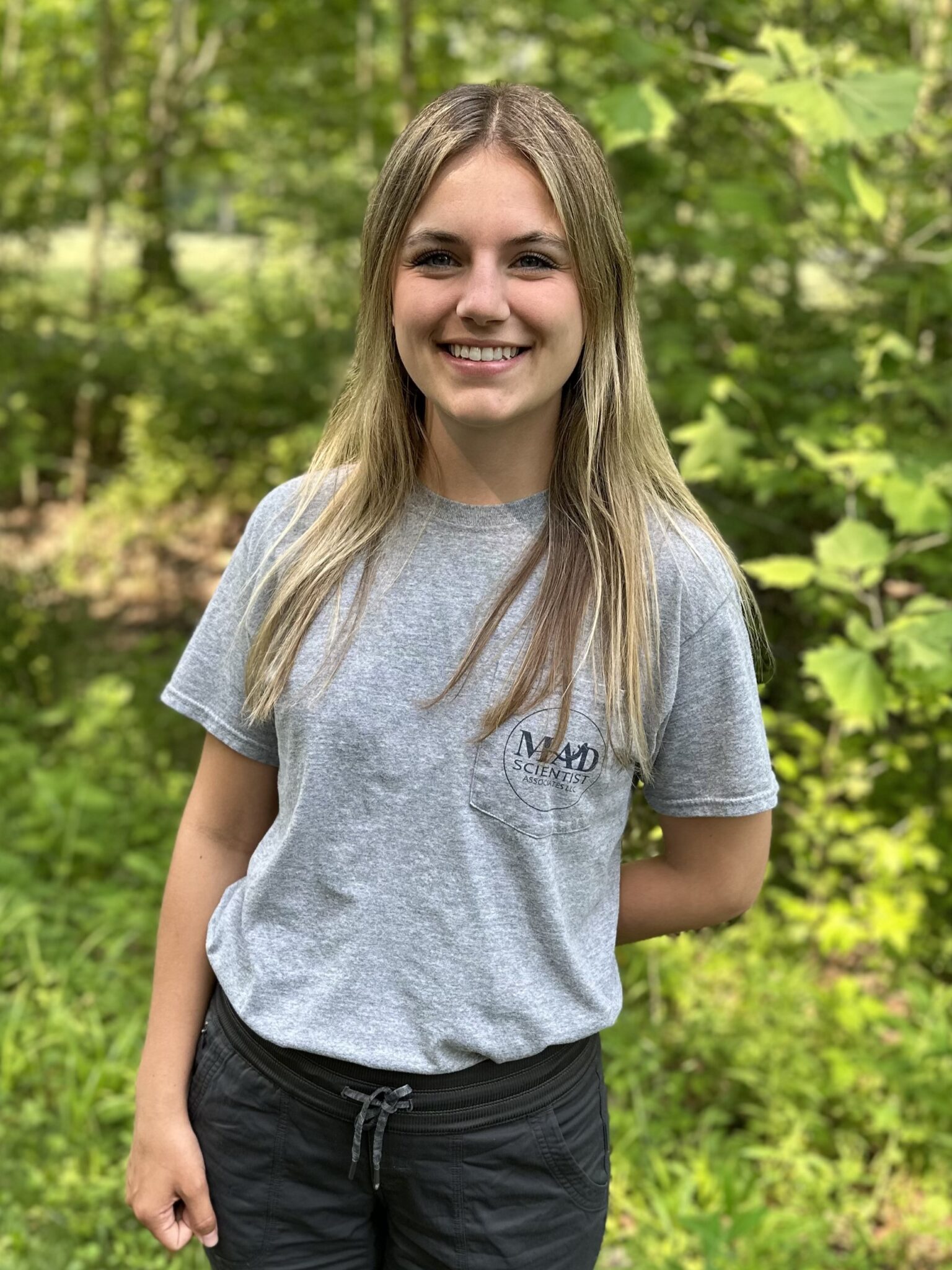 Ellie Zinsmeister
ENVIRONMENTAL TECHNICIAN
Ellie is a graduate of the Ohio State University, where she studied environmental science with a specialization in ecosystem restoration. She has lived most of her life in Ohio and grew up visiting Lake Erie in the summers.  Through these experiences, she has learned how important it is to maintain healthy ecosystems and biodiversity. Having gained fieldwork and conservation ecology experience through previous positions with the USDA and Preservation Parks of Delaware County, Ellie has built her skills in ecosystem management, especially with wetlands.  Restoring wetlands and educating the public on their importance is a high priority for her, and she understands to have healthy wetlands, the surrounding ecosystems (e.g., forests and prairies) need to be protected and carefully managed, too. The relationship between these natural systems is something Ellie strives to understand and help improve.  Outside of work, Ellie is an amateur birder and native plant gardener, hoping to attract many native birds and pollinators to her property. Working with MAD Scientist Associates, Ellie is a licensed pesticide applicator in Ohio and hopes to obtain other training and certifications to eventually master the process of restoring ecosystems from start to finish.  Ext. 19