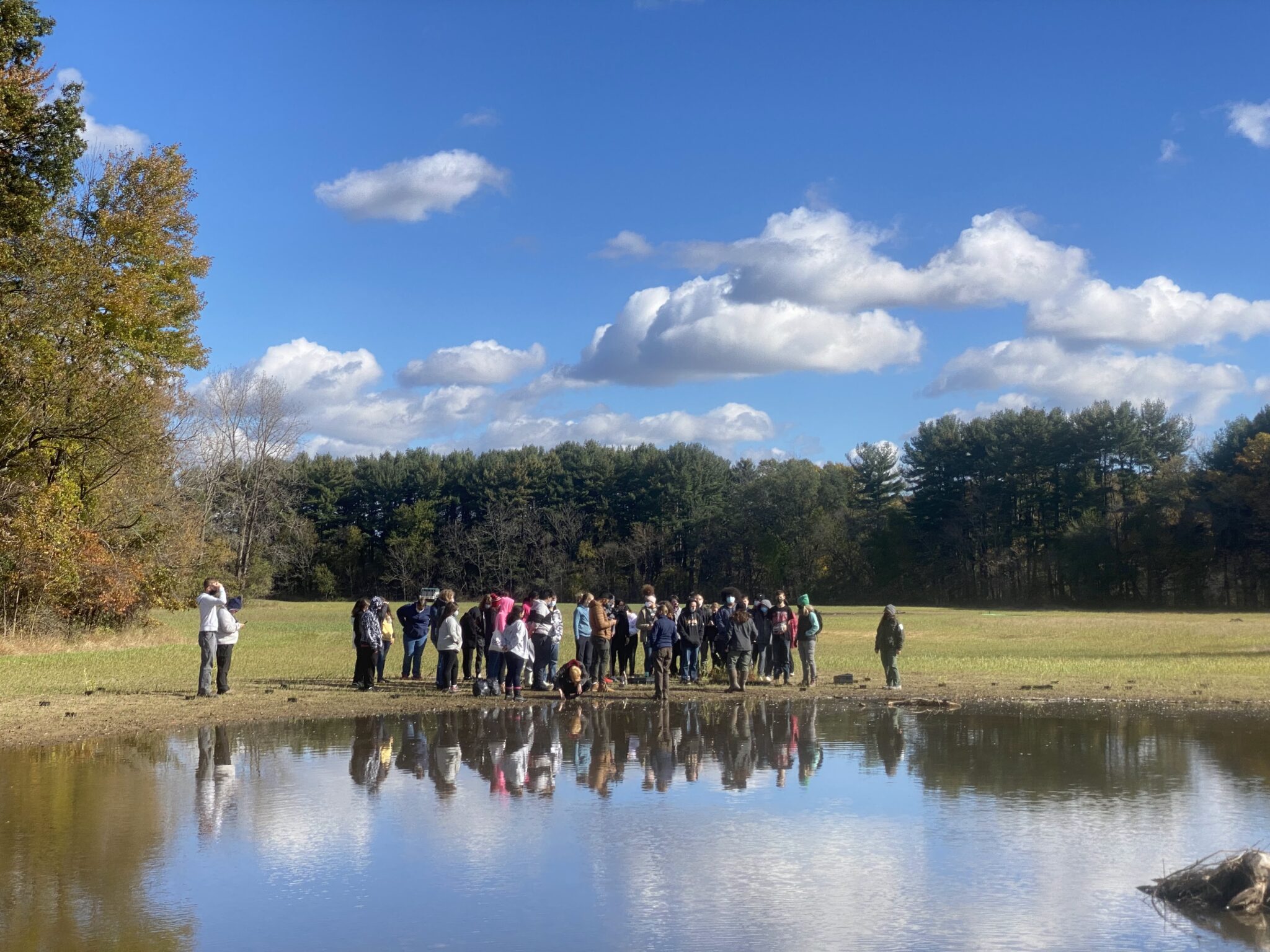 High School Learning Opportunity at Oak Openings Wetland Restoration Site
January 11, 2022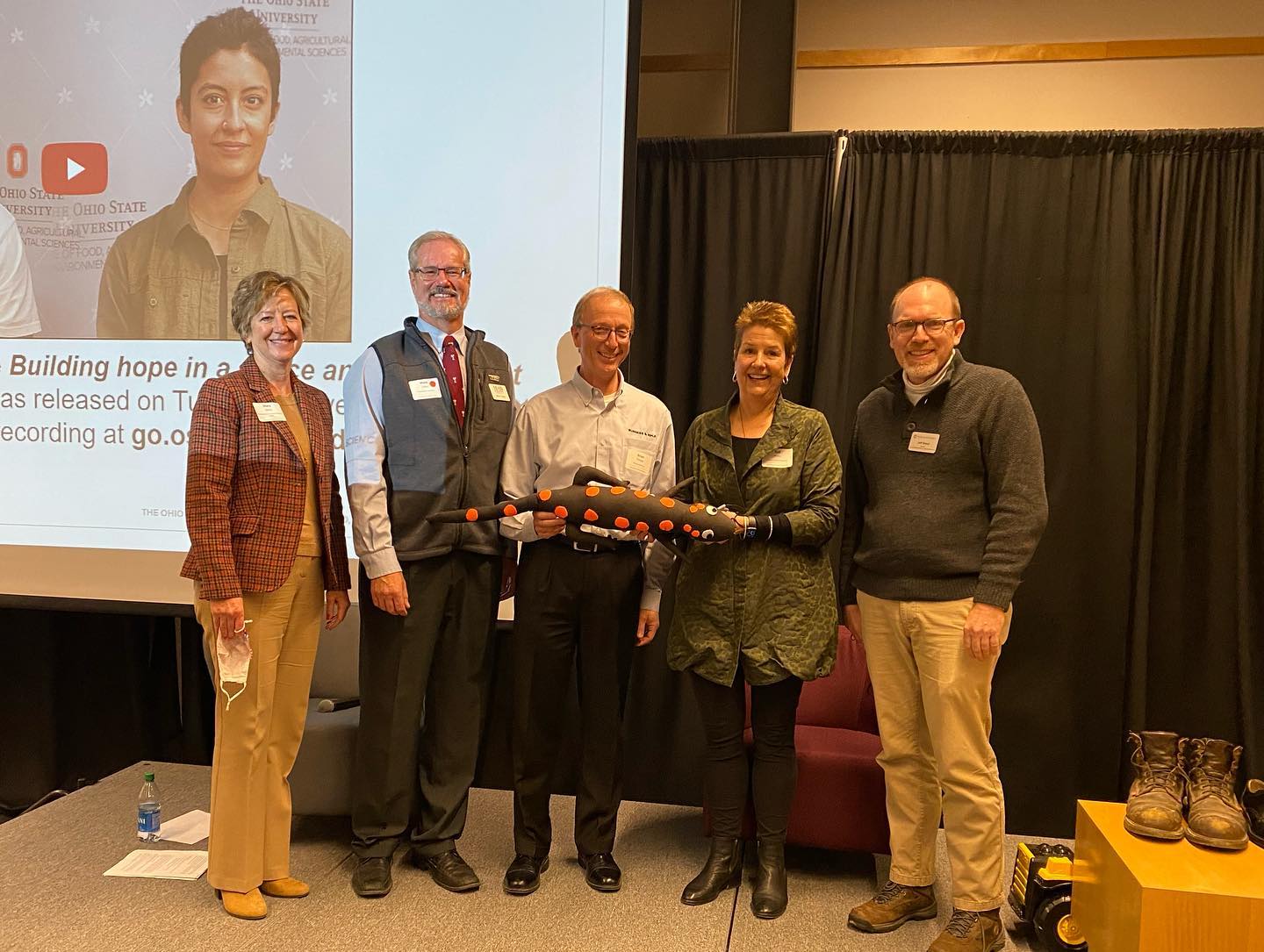 Risky Panel Discussion at Ohio State EPN Breakfast
January 11, 2022
Site prior to restoration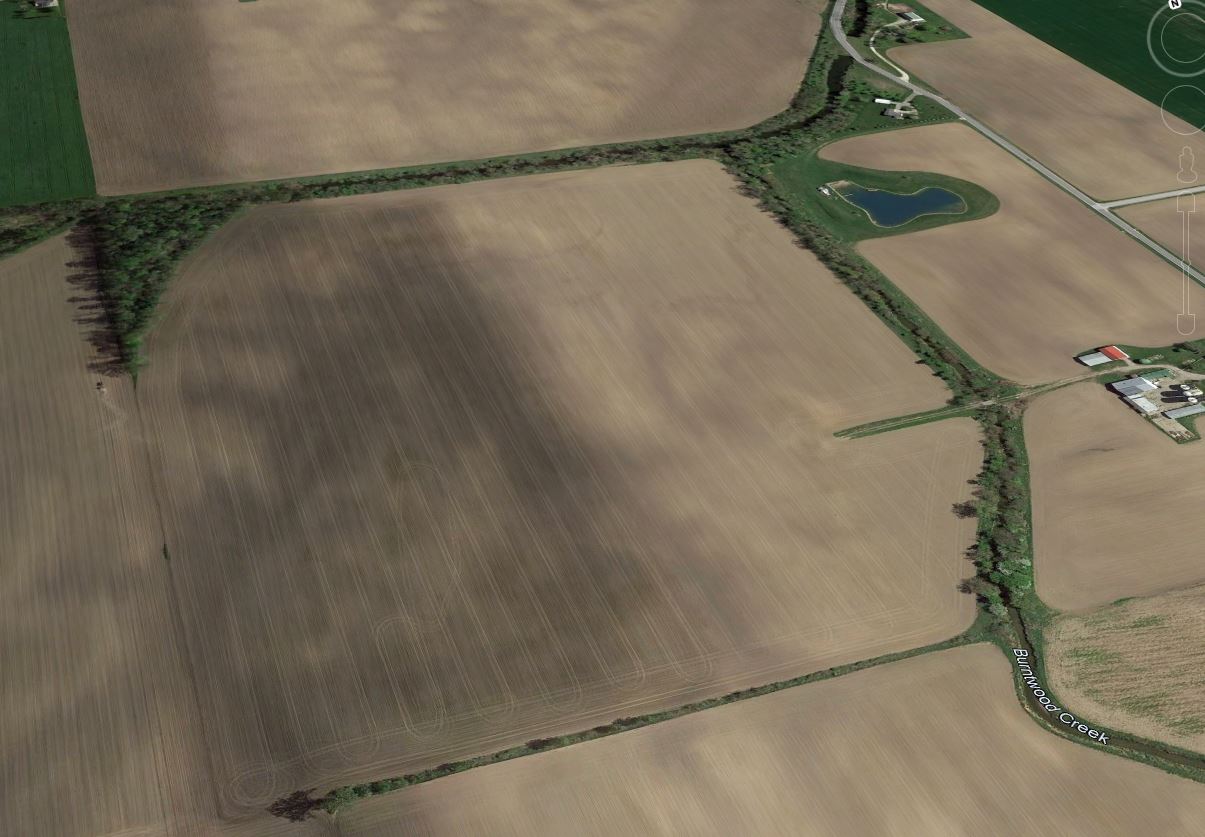 Agricultural field with hydric soils, bordered by two perennial headwater streams leading to Grand Lake St. Mary's.
Site post construction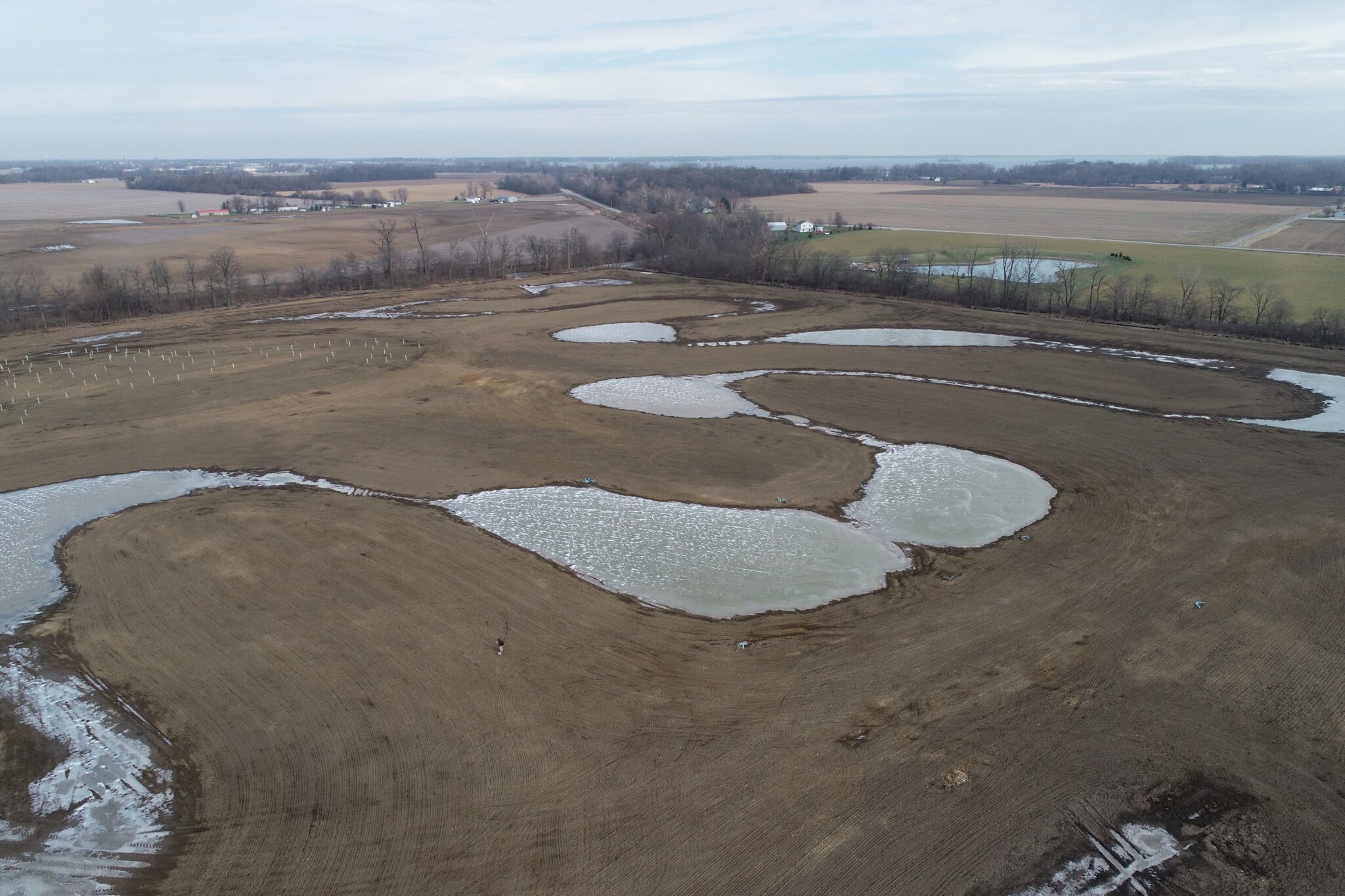 Multicell wetland "treatment train" created within the prior ag field that will aid in nutrient removal of Burntwood Creek prior to reaching Coldwater Creek and later Grand Lake St. Mary's.
Grand Lake St. Mary's (GLSM) is located in northwest Ohio, in a heavily agricultural watershed that produces a significant portion of our state's grains and livestock. Runoff from row crop agriculture and concentrated animal feeding operations (CAFOs) has resulted in excessive nutrient loading to the lake, resulting in an increased frequency of harmful algal blooms (HABs). The proliferation of HABs can make the lake unsafe for swimming and adversely affects tourism, and this causes a damaging ripple effect on the local economy. Significant efforts by farmers and local officials have been ongoing since the HABs first appeared, and the lake conditions have been improving as a result of these efforts. Catalyzing these efforts, the State of Ohio has created the H2Ohio grant program to assist communities like GLSM to work with farmers to improve nutrient management and to design and restore wetlands, sometimes referred to as "nature's kidneys." In combination and at an appropriate scale, these efforts at source reduction and nutrient sequestration will further reduce nutrient loading to the lake, accelerating its recovery.
In 2021, MAD Scientist Associates was fortunate to have the opportunity to work with Mercer County, Grand Lake St. Mary's Lake Facilities Authority, and their local engineering partner (Access Engineering Solutions) on an H2Ohio-funded project to design a large wetland complex to treat water from Burntwood Creek near its confluence with Coldwater Creek at the west end of the lake. Situated on ~85 acres of farmland, this innovative project features a settling basin/forebay of 2.8 acres; a wide, meandering wetland covering 16.2 acres and extending over a mile in length; and three peripheral wetlands (7.1, 3.4, and 0.7 acres in size) that intercept tile drainage from adjacent farm fields and slowly release it to the central treatment train wetland.
In addition, an existing 2.0-acre forested wetland was preserved at the site, and an additional 10 acres of reforestation was completed through the planting of native trees. This sprawling site and its 32 acres of wetlands have the ability to capture and store over 20 million gallons (about 61.5 acre-feet) of water following peak discharges on Burntwood Creek (and for short periods, even more as water may cover over the low berms that form our "meandering marsh"). An estimated two dozen fill events should occur each year, with the water releasing slowly (and in a cleaner condition) to Coldwater Creek through the Agri-drain water level control structures at the north end of the site.
We're excited to see these wetlands develop in the coming years as the plant community transitions from soil-stabilizing cover crop to a native wetland and grassland/prairie plant community!